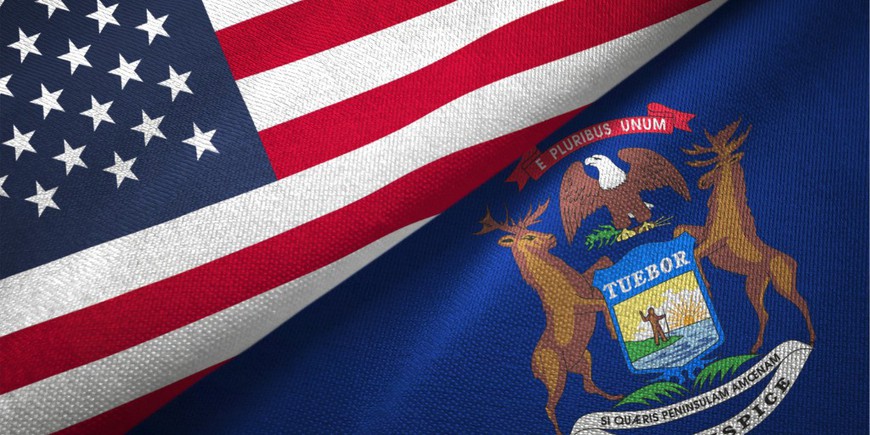 The Michigan online casino market had a record month in August, with gross receipts that came just shy of $100 million in total.
When the final pennies were tallied, the market as a whole generated $97.2 million in revenue, the largest month in the history of the jurisdiction, according to MI Gaming Review.
BetMGM Casino MI emerged the clear winner in the space, with more than 40% of that revenue. BetMGM has been in the lead since the market opened in January of this year, and it just solidified that lead in August with just under $40 million in revenue generated.
Play at
BetMGM Casino MI
& get started with
$25 in free play
and a match bonus up to
$1000
!
Best bonus

Up to $1000 matched on your very first deposit

Top-quality slots

Great variety of popular video slots

Massive progressives

Exclusive progressive slots featuring seven-figure jackpots
There is no real question that BetMGM is the leader in Michigan's emerging market. Its $39.7 million in revenues was more than twice the nearest competitor, FanDuel Casino, who took over second place from DraftKings Casino in August.
The latter two have been locked in a battle for second place over the past few months, with DraftKings holding a slim lead in June and July. It saw revenues drop in August however, while FanDuel remained flat and captured the second place spot.
Three Tiers of Operators
The Michigan casino market is really stratified into three distinct layers. At the top, BetMGM MI stands alone in the upper echelon, without really any competitors.
The second tier has just two players in it now, FanDuel and DraftKings, who earned about $27 million between them in August. Finally, there are a whole host of smaller operators in the lower tier battling it out for lower spots.
BetMGM was able to solidify its hold on the top spot by increasing its market share by more than 5%. That represented an increase of nearly $6 million over July, and is actually larger than the total market growth: BetMGM grew almost $6 million to $39.7 million; the market as a whole was only up from $5.5 million to $97.2 million.
To put it another way, the entire market growth in August was thanks to BetMGM. The market excluding BetMGM declined from July into August, with most operators remaining flat but DraftKings declining.
The Second Tier
The two second tier operators in Michigan share about 27.5% of the market between them, and they are essentially neck and neck with half the share each. In August, DraftKings had gross receipts of $12.6 million, while FanDuel nipped them a bit with $14.2 million.
That was a reversal from July when DraftKings was on top. Both operators actually earned less in August than they did in July, though the drop for FanDuel was much smaller at about $150,000 compared to a drop of about $2.6 million for DraftKings, the worst performer in the market by far.
The Third Tier
There are a number of operators filling out the bottom end of the Michigan online casino market right now, but even here, there is some stratification. The bottom tier controls about 31.7% of the market collectively, but much of that comes from a few operators like Rush Street and Golden Nugget with more than $5 million in receipts each.
Along with Wynn, the top three of the bottom tier accounted for $17.4 million in revenue between them. Rush Street accounts for the biggest share of that at over $7 million for August.
In the lowest end of the market, there were a few bright spots, with a few operators increasing their gross receipts over July. William Hill, operated by Caesars, saw a big increase from $297,000 in July to $822,000 in August.
Parx Interactive and Pala Interactive also saw increases month-over-month. Parx was up almost $500,000 to $1.3 million total, while Pala gained about $400,000 to $2.5 million.
It is clear that for the time being at least, BetMGM has a lock on the Michigan casino market. With more than 40% of the total market, no other competitor is even close, but there is still lots of room in the middle for other operators to make a move.