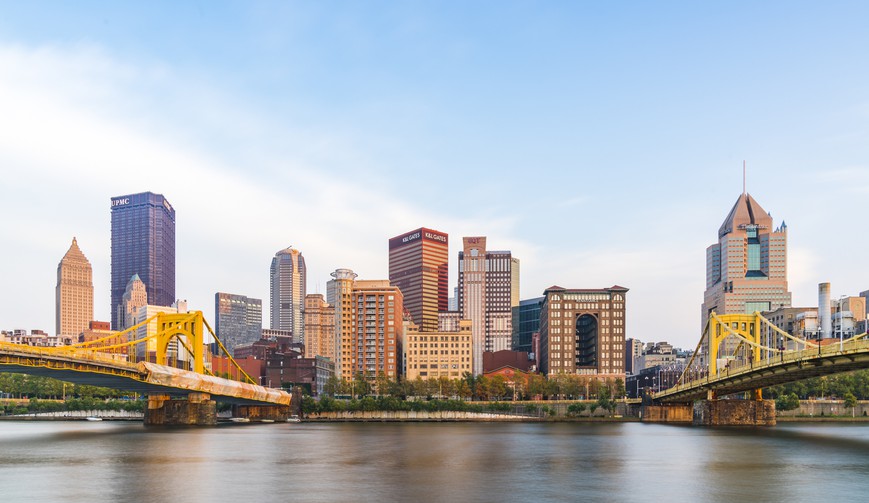 October was a record month in the Pennsylvania online casino market, hitting $100 million for the first time in its two-year history.
In total, online casinos in PA generated $100,037,662 in October, the first time the total market had ever hit nine digits. Hollywood Casino, which includes the DraftKings brand, took the clear top spot
There is really only one market leader in PA—Hollywood Casino, which operates with partners DraftKings PA, BetMGM PA, and Barstool Sports. Hollywood took more than $40 million in revenue, which meant it was nearly bang on 40% of the total market.
DraftKings Casino offers legal online gambling to residents of Pennsylvania, New Jersey, Michigan, and West Virginia!
Big no deposit offer

Get $50 in free credits after registering
Massive 100% bonus up to $2000 on the first deposit
Take part in generous Dynasty Rewards loyaty program
Close to 500 video slots and popular live casino games
Nearly half of the rest of the market belongs to Rivers-Philadelphia as operating partners including Borgata Casino, BetRivers, and PlaySugarHouse generated about $26.2 million in October, which was good for 26% of the total receipts.
That puts two-thirds of the market in the hands of two players, leaving the rest to battle over the other third of the gross. The best result of the bottom third went to Valley Forge Casino, which operates with FanDuel Casino, and Stardust Online Casino, which grabbed about 19% of the market with $18.8 million.
Record October for PA Online Casinos, Up More than $40 Million
Not only was the $100 million-plus revenue in October a new record for the market, and the first time it capped the 9-digit mark, it also represents an increase of more than $40 million in total size over October of 2020. At this time in 2020, the total market was just $58 million, and Hollywood and Rivers were in a battle for first place, with Rivers in a slight lead with $16.6 million to $15.5 million.
Fast forward a year, and while Rivers has added nearly $10 million to its gross revenue take, Hollywood far outpaced that with an increase of almost $25 million over last year. That makes for an astonishing year-over-year increase of nearly 160% for Rivers' operational partners DraftKings, BetMGM, and Barstool.
That shows just how much the market has grown in the past year, with October representing the biggest revenue month ever. Four other months this year have flirted with the $100 million revenue figure, with a total take over $90 million but Oct was the first time it actually hit the nine-digit threshold.
October saw an overall increase of more than $5 million over September's figure of just under $95 million, with the market-leading DraftKings, BetMGM, and Barstool adding almost $2 million to their combined stake over the previous month. The #2 players, Rivers, contracted a bit month-over-month, dropping from about $26.6 million in September to $26.1 million in October.
While the total market size represented a new record total, the market leader could only manage its second-best month on record. October was actually the second time the Hollywood brands capped the $40 million revenue figure, after posting its record month in May of this year with more than $41 million in total revenue.
The growth in the PA online casino market shows no signs of slowing down, and DraftKings, along with BetMGM and Barstool, have secured themselves as the market leaders in PA. While the Rivers brands have made significant improvements over the past year, they sit in clear second place, some $14 million behind the leader.
It will be interesting to see how the numbers move forward into 2022. Recent trends show Hollywood and its associated brands continuing to grow and push past $50 million in total, and it seems likely Rivers will continue to hold onto second place.
However, to challenge for the lead spot, Rivers would need to put in a huge month or see Hollywood lose its luster and fall dramatically in the next few months. Likewise, Valley Forge seems to have a lock on third place in the market, with no real competitor coming up from below, but also a long way to go to take over Rivers in second.
There may well be some movement among the smaller players moving forward toward the end of 2021, but it looks like the top three spots are pretty well set for the moment. It remains to be seen how the market will change going forward, but based on the 2021 trends, it looks to just get bigger from here.