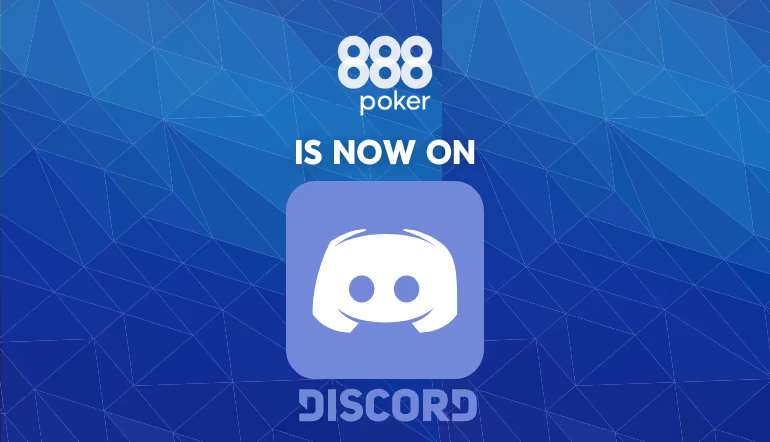 Community engagement is vital for a modern online poker operator. Now, more and more rooms are engaging with their users through Discord, the community chat app that has taken the gaming world by storm in recent years. 888poker has joined the Discord trend with its own server aimed at providing users with engaging chat, poker strategy, and updates on 888poker happenings both live and online.
Customers are the heart of any business, and engaging with them is crucial to any business plan. In the online poker world in 2022, that is especially true, as poker operators look to create a product that meshes with their users' needs. Part of that process involves engaging with players to find out what they need and then refining those needs into components of their poker experience.
Now, 888poker is beefing up its community engagement with a new Discord channel. Discord is a chat app adopted en masse by the gaming community, including poker, allowing community "servers" to be created that let people congregate online around essentially any topic or point of interest.
The new 888poker Discord server brings users from the site together with their fellow players and 888poker ambassadors, as well as the development and admin staff, to help address technical problems, form friendships and community, talk poker, and come together over a shared love of the great card game. The new server is online now, and players are invited to jump into the conversation.
Chat with 888poker Pros and Ambassadors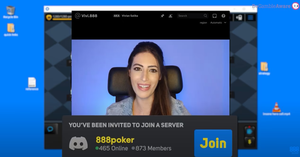 Among the prominent features of the new 888poker Discord server is the Ask-a-Poker-Pro section that gives users direct access to 888poker's team of ambassadors and streamers. They are available to answer questions on life as a poker pro, hand strategy, bankroll management, or any other topic of mutual interest.
Ian "Simpioni" Simpson came onto the team earlier in 2022 and has been eagerly answering questions on the channel. Simpson took to Twitter to talk about the server and encourage players to join in the fun.
The Ask-a-Poker-Pro section is just one place in the new server where players can get help with poker problems or ask that burning question they have always wondered about playing the game professionally or streaming. There is also a Hand-Reviews channel for a strategy on specific spots and a general chat section for less particular inquiries.
The server is about more than just business, though — there are channels for memes and food discussion, as well as links to 888poker resources like Stream Team Twitch channels and social media outlets. There is also a unique channel devoted to giveaways, meaning joining the community will be +EV with free tournament tickets and more on offer.
Whether players are looking for up-to-date info on the current Stream Team schedules, advice on spots on or off the tables, answers to questions about life as an 888poker ambassador, or just some friendly chat and funny memes, the 888poker Discord channel has you covered. See the YouTube video below for some details about the new server, and click this link to join the fun.