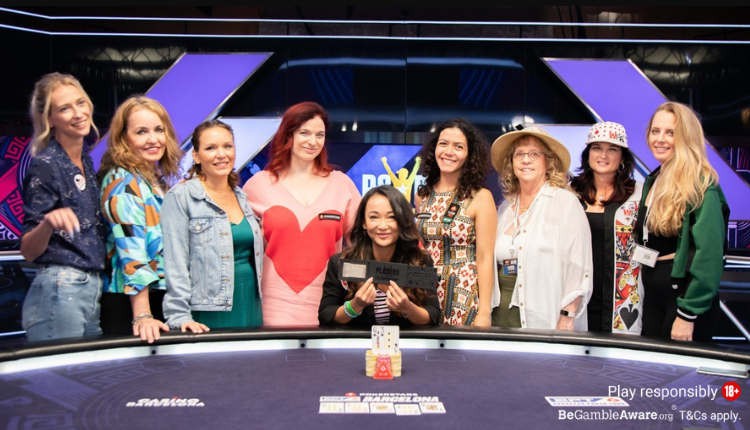 One of the world leaders in online poker, PokerStars, has entered a partnership with Poker Power to find new ways to reach women in poker and offer them even more opportunities than before.
As part of the partnership, PokerStars and Poker Power are launching their first Women's Bootcamp, which will aim to teach the female candidates how to play poker like a pro, how to make better decisions — on the table and off, how to remain disciplined, and how to master other skills required for success on the felt and away from it.
The decision to launch the Bootcamp comes at a time when the topic of women in poker is undoubtedly a hot one, with several active poker players recently bringing up concerns over how women are treated at the poker tables and within the industry. Just recently, PokerStars hosted the first-ever WCOOP Women's Championship event as well.
All interested women with enthusiasm for the game will now have an opportunity to learn poker in a safe and female-friendly environment, preparing them for real-world conditions at the poker tables.

Our #1 Rated US Online Poker Room
100% deposit bonus up to $600!
Play one hand & get $100 in free play funds
Top-quality mobile app
Best online

MTT

schedule
#1 Rated online poker room in the US by pokerfuse.com
The Benefits of Poker Power Bootcamp
Powered by Poker Power and PokerStars, the Women's Bootcamp will run for one month online, with all entrants chosen via an anonymous survey conducted in recent weeks.
The students will all be female poker enthusiasts with limited poker knowledge. The Bootcamp will teach them valuable poker skills that will improve their ability at the tables and give them the much-needed playing experience in real-world conditions.
Entrants will learn valuable skills, such as negotiating, decision-making, and discipline, which are extremely useful at poker tables and other areas of life.
Apart from teaching poker, the goal of the Bootcamp is to allow the candidates to bond, create a community, share experiences and knowledge, and extend their network of poker acquaintances and friends.
What Is Poker Power?
Poker Power is an organization started by women for women to promote and teach the game of Texas Hold 'em in a unique style.
Apart from just teaching women how to play cards, Poker Power seeks to use poker skills to empower women by teaching them how to use those skills in other areas of life.
Negotiating skills, decision-making, discipline, investing, and other skills are part of the learning process at Poker Power. All these skills are combined to create a more capable individual who can thrive in many areas.
Poker Power organizes seminars and corporate events where such skills are trained in association with other areas of business and life.
Through Texas Hold 'em, candidates can learn how to control their emotions, make better decisions under heavy pressure, and appreciate the beauty of risk, which can be very useful outside of the world of gambling as well.
With the help of PokerStars, Poker Power can now reach more female poker enthusiasts than ever before and teach these valuable life skills through the joint Bootcamp and other projects that we will see in the near future.
Grab the latest PokerStars Download.