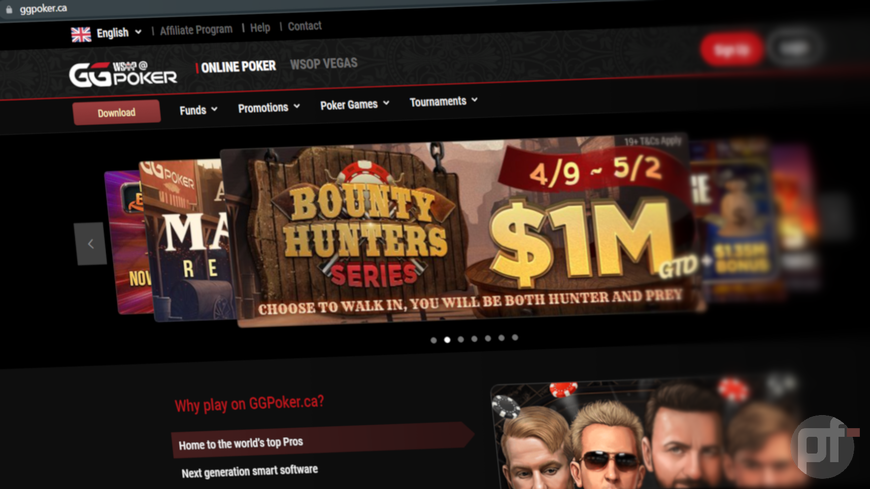 The decision by GGPoker to rebrand its online poker room in Ontario raises questions about its plans to enter additional markets in North America and whether those plans will include its partner in the province, WSOP.
GG has been an international partner of WSOP since April 2020 and runs the WSOP Ontario poker room. But in the US, 888's software powers WSOP poker rooms in Michigan, Nevada, New Jersey, and Pennsylvania through a partnership formed in 2013 between 888 Holdings and Caesars Interactive Entertainment, which owns WSOP.
Last year, 888 and Caesars agreed to renew their partnership in the US for an additional five years, extending it until 2026.
GG Could Be Severing Ties With
WSOP
April 2020 proved to be a watershed moment between GG — which, by then, had made its intentions known that it wanted to break into the North American market — and WSOP. It was the opening months of the pandemic, and government-imposed restrictions began to force the cancellation of events worldwide.
That's when GG convinced the brand to allow it to host an online edition of the WSOP Circuit Series. The success of that series proved to WSOP that it should partner with GG and have it run international WSOP bracelet events online. The live series returned in 2021, but so did the online version, which included a large online festival for international players.
GG ran the online bracelet series for WSOP again in 2022 and will likely do so again this year between August and September.
But there are signs that GG and WSOP could be severing ties. Ontario regulators issued an online gaming license to GG's parent, NSUS Limited, in March 2022. Since that time, NSUS has changed the registered domain of WSOP Ontario from wsop.ca to ggpoker.ca rebranded the online poker room as "WSOP @ GGPoker." It was branded as "WSOP Powered by GGPoker" previously.
"I can confirm that some changes have been made to better align WSOP.ca online poker players with the rest of the GGPoker community worldwide and make it even clearer that they are playing the same poker games and features and enjoying the same experience wherever possible as everyone else using GGPoker software," a GG source told Poker Industry PRO in an exclusive earlier this month.
GGPoker PA Faces Uncertain Future
Renewal of the 888/WSOP agreement in the US, coupled with the changes GG is making in Ontario, suggests GG and WSOP may have soured on the idea of working together to introduce GGPoker to new markets in North America.
That could mean a launch of GGPoker PA, something online poker players have been looking forward to for two years running, could be delayed — if it happens at all.
In Pennsylvania, NSUS has held an interactive gaming manufacturer license since February 2021. The license allows NSUS to offer online poker and casino gaming in the state, but it is only allowed to do so under two scenarios: through a partnership with a land-based casino or approved designation as a Qualified Gaming Entity (QGE) through the Pennsylvania Gaming Control Board (PGCB).
But NSUS did not express interest in applying for designation as a QGE earlier this year after the PGCB reopened the QGE application process. That strongly suggests NSUS is looking for a land-based casino partner to launch online poker in Pennsylvania — and possibly beyond.
NSUS does not currently hold an internet gaming operator license through the PGCB, a prerequisite for launching online poker in Pennsylvania. Its interactive gaming manufacturer license with the regulator expires in February 2026.