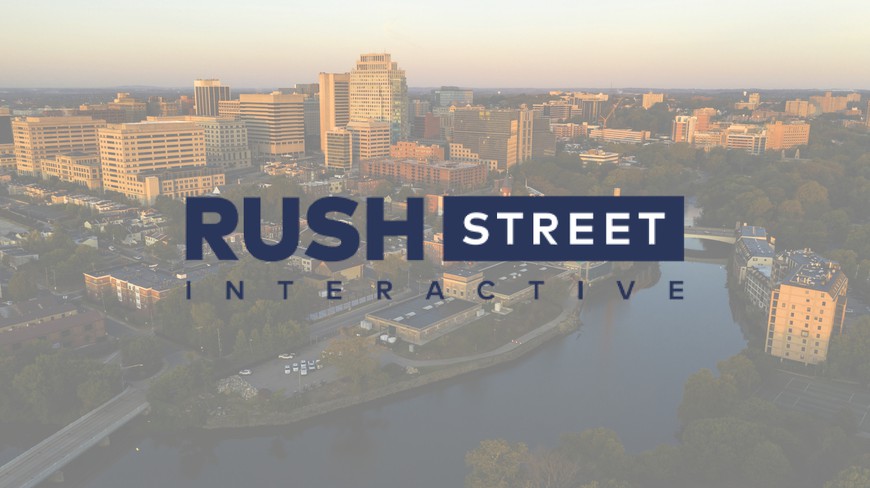 In a surprise development, the Delaware Lottery has selected Rush Street Interactive (RSI) as its exclusive igaming provider for at least the next five years.
That was after 888, the current contract holder and the Lottery's igaming provider since 2013, withdrew its bid from consideration in May. A spokesperson for the UK-based operator declined to comment further.
For Delaware online poker players, the switch from 888 to RSI later this year presents upsides and downsides, but also uncertainty — the Lottery has yet to respond to several pointed questions, including whether RSI had committed to eventually offering online poker in the US.
Here is a breakdown of what we know so far.
The Start Of a New Network?
First, the good news — the Lottery's decision to award its exclusive igaming contract to RSI could mark the first step in an effort to create a three-state online poker network.
For about a year now, RSI has made it clear that it will "eventually" offer online poker. CEO Richard Schwartz used that word in his comments at a Q2 2022 earnings call with analysts in August 2022.
Five months earlier, Chicago-based RSI had acquired and onboarded the development team that put together Phil Galfond's Run It Once (RIO) online poker room for a cool $5.8 million. RSI and even Galfond himself have both teased an upcoming launch of an online poker product that could be called Run It Once Poker, Powered by BetRivers — RSI's flagship brand.
Delaware is also a signatory of the Multi-State Internet Gaming Agreement (MSIGA), a multi-jurisdictional gaming compact for online poker and some casino games that includes Michigan, Nevada, and New Jersey.
RSI offers online casino gaming and sports betting in Michigan and New Jersey. Assuming RSI does launch online poker at some point, it could roll a new platform out in all three states and connect their player pools. The excitement of playing on a new online poker network could prove to be a real winner.
The contract has an initial term of five years, but it can be expanded in one-year increments for an additional five.
It Could Be Awhile Before Poker Returns to Delaware
Now the bad news — there's a very real chance that Delawareans could lose online poker for a spell.
That's because the request for proposals (RFP) issued by the Lottery in January stipulates that it wants a provider that will be ready to launch on November 1. But RSI has suggested that a launch of Run It Once could occur in late 2023 or even 2024.
A launch could even take longer. Consider that Delaware, with just 1 million residents, is the smallest MSIGA member. Online poker revenue is also minuscule — 888 made just $44,860 from the vertical in July, compared to $1.1 million from online casino gaming.
It's extremely unlikely that RSI would want to launch an online poker product in Delaware alone — it would also want to do so in Michigan and New Jersey simultaneously so that it could merge its player pools under MSIGA, which in turn would lead to more interest and bigger prizes. But that could all take time, and RSI could run into issues in any of the three states.
For its part, the Lottery wasn't fazed by RSI not having an online poker platform. On the contrary, it has signaled throughout the entire RFP process that it would give equal consideration to an operator more established in sports betting than casino or poker.
That said, online sports betting is currently not available in Delaware. The Lottery said it wanted an operator capable of providing an online sportsbook, but the decision to allow online and mobile sports betting rests with the Delaware General Assembly.