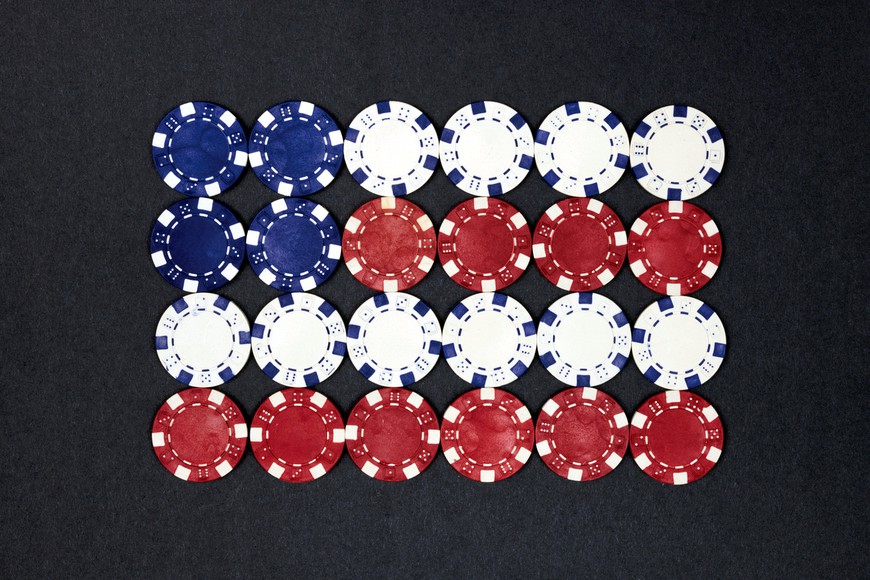 Maybe Michigan had it right by doing both at the same time. It's been more than five years since the US Supreme Court ruled that the Professional and Amateur Sports Protection Act (PASPA) was unconstitutional — opening the door for sports betting to proliferate across the US.
And it's been nearly 12 years since the US Department of Justice (DOJ) issued an opinion that the federal Wire Act applied only to sports betting — a move that allowed states to launch online casino gaming and online poker, should they wish.
Sports betting spread like wildfire after 2018. Online casino gaming and online poker — not so much.
Today, 37 states (plus the District of Columbia and Puerto Rico) offer sports betting, according to the American Gaming Association. But only eight states offer online casino gaming, and there are only five states with real money online poker. Three states — Connecticut, Rhode Island, and West Virginia — are dormant markets for online poker for different reasons.
All of this raises questions about how the gaming industry, lawmakers, and other stakeholders have approached igaming expansion so far — and to perhaps consider fine-tuning their strategies at expansion.
To help explain the current landscape that proponents of igaming expansion face, pokerfuse turned to four igaming industry experts:
Jeremy Kleiman, a gaming law attorney and member of the Florham Park, NJ-based firm Saiber

LLC

.
Former Indiana Sen. Jon Ford (R-Terre Haute), who introduced a bill to expand igaming in 2021, which did not pass. He is also the former president of the National Council of Legislators from Gaming States (

NCLGS

).
Kentucky Rep. Michael Meredith (R-Oakland), the sponsor of the sports betting bill that won passage and ultimately led to the Bluegrass State opening sportsbooks in September. But that was only after verbiage that would have legalized online poker was removed from the bill.
West Virginia Del. Shawn Fluharty (D-Ohio), an igaming proponent in the West Virginia House of Delegates and the current president of the

NCLGS

, succeeding former Sen. Jon Ford of Indiana.

Last verified: November 2023
Special Signup Offer
First Bet Offer up to $1500!*
Enjoy live streaming of popular events
Great mobile betting experience
Variety of betting markets on offer
*except NY
Please play responsibly. If you or someone you know has a gambling problem and wants help, call 1-800
GAMBLER
.
Are we naive in thinking that when a state legalizes online sports betting, such a move will eventually lead to legalized online casino and poker?
FORD: It appears that way. I thought we would have an easier path to igaming after we passed sports wagering, but maybe Michigan had it right by doing both at the same time. It seems to work for them.
People are tired of seeing sports wagering commercials on TV and on social media. I think people are just a little fatigued.
KLEIMAN: Yes, it is naive. For some inexplicable reason, legislators and policymakers have found it easier to justify legalizing online sports betting than online casino/poker. Perhaps it is because sports betting is perceived as already part of our culture (albeit previously illicit), or perhaps online casino is perceived as more addictive.
Either way, perception seems to be controlling the decisions rather than focusing on the significantly higher state tax revenue generated by online casino compared to sports betting. Online casino/poker should rationally be considered an incremental additional product offering to what is already lawful in most states — delivering a gambling product (sports betting) through online and mobile applications.
MEREDITH: I don't think it's a slam dunk kind of thing for poker to be legalized. I won't go as far as to say that it won't happen at some point, but I think before you see a lot of states [expand igaming] — especially states like Kentucky that don't even have traditional casinos — I think you're going to have to see a much larger proliferation of the product across the country before you see a lot more states jump on that online poker bandwagon.
Kentucky's just not going to be a leader on any of that. We weren't a leader in sports wagering. If we get over 30 states that passed [online poker], then Kentucky might, too. But I think you're several years from ever getting to that point, here in our state at least.
In fact, I would go as far as to say I don't think in the next year to two years, you'll probably see anything gaming-related in Kentucky unless it's just tweaks to what we have. I don't think there will be any kind of expansion in the next two to three years.
FLUHARTY: I think igaming (which includes poker) is simply much different when it comes to succeeding legislatively versus sports betting. The industry has failed in both the messaging and the education gap when it comes to igaming. So, yea, there was a bit of naivety in thinking igaming would naturally follow sports betting in states.
Sports betting has been ingrained in American society. Once PASPA was overturned, there wasn't a heavy lift legislatively. The public supported it overwhelmingly — therefore, so did the politicians. There was no education gap in the process as you see with igaming. It is different with igaming. Legislative leadership doesn't fully grasp it. The public push, which helps move legislators, is not there like it was with sports betting.
We need to do a better job of messaging the facts to legislators, especially. The fact is igaming raises much more revenue than sports betting. It's not even close. The fact is igaming does not cannibalize brick-and-mortar casinos as was originally believed. The fact is we can't properly protect the consumer until we first have a legislative and regulatory infrastructure in place. You want to raise real revenue in your state without raising taxes? Pass igaming. You want to eradicate the black market and protect the consumer? Pass igaming.

Last verified: November 2023
Special Signup Offer
Free signup bonus of 5 Sweep Coins!
800+ slots & live blackjack
Free daily rewards
Authentic slots, made in the USA
Please play responsibly. If you or someone you know has a gambling problem and wants help, call 1-800
GAMBLER
.
Does the legalization of online sports betting in a state make it more difficult to legalize online casino and poker in the future?
FORD: It appears that igaming clearly is not on the trajectory that sports wagering is. Some of it also could be accorded to everybody knowing what sports wagering is, [but] I'm not sure everybody knows what igaming is.
We know people are playing illegally, but the average person knew they could go somewhere in their community and place a bet or go online and place a bet.
I don't think they know where to go to do blackjack or something like that.
KLEIMAN: No, I do not think so. Once online sports betting is legal, adding casino/poker is simply adding an additional vertical (and additional tax revenue source) to an existing delivery channel. Moreover, the infrastructure, technology, and technical expertise of regulators is already in place to regulate and offer sports betting, so it should not be a heavy lift to add online casino/poker.
I've given you the common sense, intuitive answers, but I cannot explain why online casino/poker has failed to gain traction.
MEREDITH: I don't really think it has an effect. I don't think there's really any kind of a correlation between the two necessarily — when a state passes sports wagering, I don't think it hurts or helps necessarily. I think it's going to be more about what states do across the country and what states have to continue to do to compete in the marketplace.
FLUHARTY: No, it helps build the infrastructure needed to properly implement and regulate online casino and poker. It also sparks the conversation with legislators that moving into the igaming space is a safe and effective policy that is now easily attainable thanks to already having a mobile sports betting product.
As a side note, we have some great regulators in this country working hard on the multi-state compact. I expect some good news for poker players in the coming months. I can tell you it's a question I get asked regularly in West Virginia, and I am definitely ready to deal em' up!