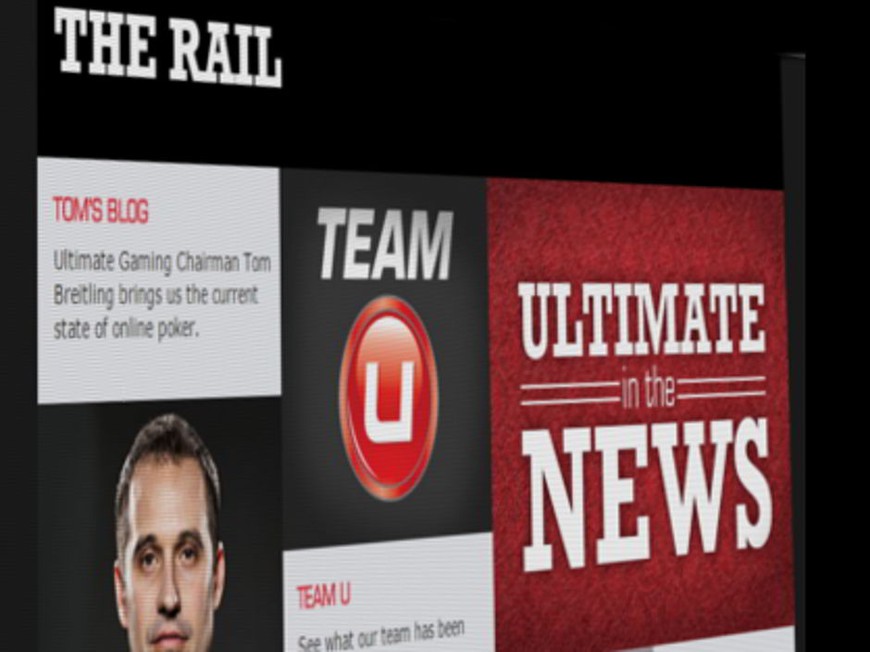 Less than two months after it ceased operations in New Jersey, Ultimate Gaming has announced that it is halting its online poker operations on Ultimate Poker in Nevada effective immediately "upon complying with all necessary gaming regulatory requirements."
Ultimate Poker was the first US regulated online poker site to open in April 2013, but stiff competition, subpar software and the lack of a federal online gaming bill ultimately led to its demise.
"As has been the case in other jurisdictions, online poker revenues in Nevada have fallen far short of original projections," said Tom Breitling, Chairman of Ultimate Gaming.
"Moreover, the state-by-state approach to online gaming has created an extremely cost-prohibitive and challenging operating environment. These factors have combined to make the path to profitability very difficult and uncertain. Consequently, we have decided to cease operations."
Ultimate Gaming closed its doors in New Jersey in September citing "multiple breaches" of its contract with its land-based casino partner Trump Taj Mahal Associates LLC. Ultimate Casino generated more than $500,000 per month, but its online poker site never managed to accumulate more than 3% of the total online poker market in The Garden State.
Nevada was a different story. Ultimate Poker occupied approximately 38% of the total cash game traffic in a state where it only had a single competitor, WSOP.com.
Hopes were still high for Nevada even after the New Jersey closing. In a statement to pokerfuse Breitling said at the time, "Ultimate Gaming will continue to focus on improving its online poker product and overall customer experience in Nevada."
But with no hope to expand that traffic into other jurisdictions via an interstate compact, and with the threat of more competition entering the market, the writing was on the wall.