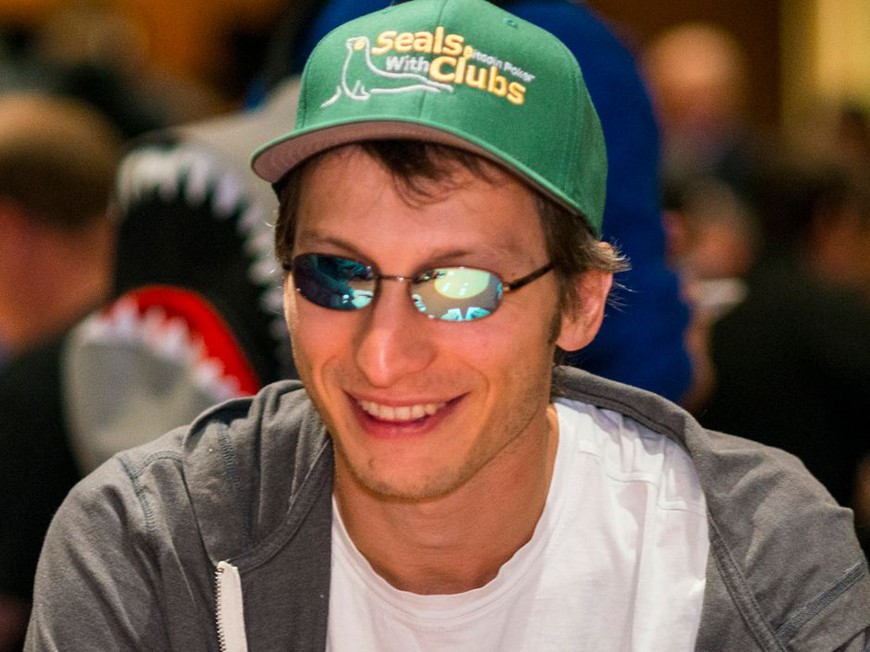 Evidence obtained by Nevada authorities shows that Bryan Micon, self-proclaimed "Chairman" of the now defunct Bitcoin online poker room Seals with Clubs, reached out to the head of Lock Poker to acquire the "brand and all its software assets."
In a document obtained by pokerfuse, Nevada Gaming Control Board Special Agent Ricardo Lopez testified that he observed a Skype chat log in which Micon expressed interest in acquiring the assets of the currently inoperable offshore online poker site.
In his communication, Micon identified himself as the founder of SealsWithClubs.eu. He addressed a person named "Jennifer," presumed to be Lock Poker CEO Jennifer Larson.
Hi Jennifer, I'm interested in buying the Lock Poker brand and all its software assets. You can give me a quick google and see that I started SealsWithClubs.eu in 2011 and amassed a considerable wealth with the increase in Bitcoin price. I plan to relaunch the brand and make all players whole. I consider Lock Poker like Chrysler of the early 90's. It's a strong brand that needs a turn-around.
The chat log was obtained from a computer confiscated from Micon's residence during a raid on February 11 2015. Though the testimony does not specifically state when this particular message was sent, it seems to have been sent sometime after February 15, 2014, but well before Lock dealt its last online poker hand earlier this month.
An arrest warrant was issued for Micon earlier this week after he was charged with operating an unlicensed interactive gaming system in the state of Nevada.
Evidence obtained by investigators shows that, at a minimum, Micon had knowledge of the site's finances, received invoices pertaining to the hosting of the site, acted as a spokesperson for the site and was actively involved in development efforts on the site.
"Mr. Micon maintains his innocence, and we're looking forward to litigating on what appears to be a case of first impression," his attorney David Chesnoff told David Ferrara of the Las Vegas Review-Journal. "We are going to advise our client that he's been charged in Las Vegas and what his legal obligations are."
Micon's last known whereabouts were in Antigua. On Tuesday, he appealed to supporters over social media to help him fight the charges.
On the crowdfunding site gofundme.com, Micon explains his need for financial support. "The price for representation will quickly deplete my funds, and I am asking for donations from anyone who feels like helping me."