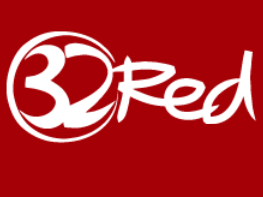 AIM listed 32Red has published half year figures that show a fall in poker revenues of 5%. Overall, Microgaming Network sites have had a bad start to the year with traffic on the network falling by a third before recovering in the last couple of months.
A 5% drop in poker revenue suggests that 32Red has done better than most in holding onto its mainly British player base. Overall pre-tax profits came in at £1.2m: a slight advance on last year.
The company was founded by former Ladbrokes Managing Director Ed Ware who remains as the CEO. Key team members are also former Ladbrokes executives. This background has led to a strong focus on offering casino games to its UK customers with poker a secondary business line.
The online casino business will shortly launch in Italy's state regulated market as a prelude to a wider expansion.
While we continue to focus on our core market of the UK, we look forward to utilising our Italian licence to expand the profile of the brand and to grow the business in another regulated market.
A successful launch of the casino business should see a regulated poker offering follow shortly.
32Red is based in Gibraltar and has adopted a policy of total transparency to gain the trust of its player base. The names and biographies of all directors can be found on the corporate website and the accounts are completely visible. This policy is very rare indeed among poker skins.
The recent failure of Microgaming skin 5050 Poker has drawn negative attention to the network. Now facing liquidation, 5050Poker joins a long line of skins on various networks that have gone bust and left players out of pocket. 5050 Poker accused the network of being directly responsible for their problems: "Due to network Microgaming unethical conduct, the players' confidence in 5050Poker [has been] damaged with major negative economic consequences".