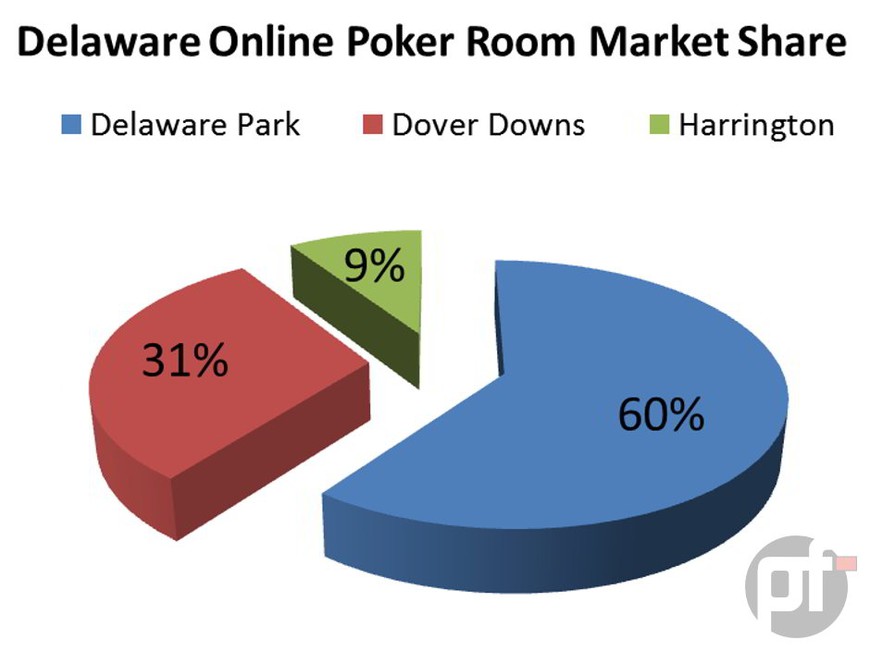 The latest figures for internet gaming in Delaware, as reported by the Delaware Lottery Monday, show online poker revenue dropped 17% from December to January.
Net revenue from poker rake and fees across all three sites was reported as $88,390, down from $106,992 in December.
Most of the decline in poker took place on the Delaware Park poker room which saw a 26.7% decline from poker. Harrington, the smallest of the three Delaware online poker rooms, showed a 24% decline, while Dover Downs saw a 15% boost.
Delaware Park still holds the largest market share in poker with 60% of the action.
Growth from online gaming in Delaware has slowed dramatically. While still notching a 3.7% increase in overall revenue from igaming, with reported revenues for the month coming in at $145,276, the modest bump pales in comparison to the 57% increase realized from November to December.
Poker still accounts for 61% of the overall revenue generated from online gaming in Delaware.
Projections for revenue from online gaming in Delaware have varied greatly, but even the most conservative of estimates of $3.75 million seem to be in jeopardy unless Delaware can find a partner to share player liquidity via an interstate compact.
In comparison, New Jersey generated over $3.4 million from online poker in January and $9.5 million overall.