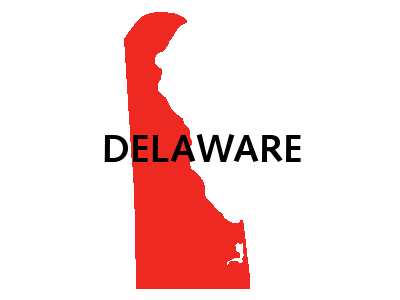 Delaware online gaming revenue figures for the month of March show online poker rebounding after notching two straight declining months to start the year.
The combined revenue from poker for all three racinos licensed to offer internet gaming was up 14% to $84,392. As a point of comparison, neighboring state New Jersey which also offers regulated online gambling within its borders, has 10 times the population but produced 38 times the revenue—($3.2 million) over the same time period.
Delaware Park owns the majority of the online poker market share with 65%. Dover Downs and Harrington maintain 25% and 9% of the revenue from poker respectively.
The amount bet on table games doubled again for the second straight month, reaching nearly $4.8 million wagered. In February players wagered $2.2 million and just $1.1 million in January.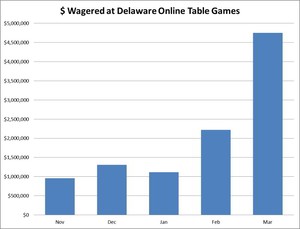 New players are continuing to sign up for online gaming accounts in Delaware, but operators have realized a significant drop-off since online gaming was launched in November 2013. Though the decline in new signups has begun to flatten out, the 8% decline in March represents the fourth consecutive month in which fewer people registered for online gaming than the month prior.
Overall revenues from online gaming are up 24% on the month, reaching a new all-time high of $206,833.