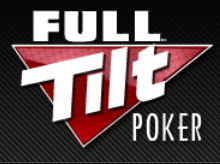 This week has seen Full Tilt lose around 20% of the traffic it had at the end of its first week. Numbers of cash game players have fallen from around 8,000 to 6,400.
By the end of next week the numbers should reflect something closer to the steady volume the site can expect to maintain and the base from which it will expect to grow.
Numbers were boosted by the first week Deal Me In promotion and the subsequent fall reflects the standard life cycle for new market entrants. Typically an early peak subsides after a three week plateau is reached, according to PokerScout's report.
Former Full Tilt players who have not yet tried the re-launched site have reported receiving emails recently reminding them of their Deal Me In bonus waiting to be claimed.
In addition to attracting new and dormant players, Full Tilt has taken players from other sites; it accounts at least partially for declines of 2% on PokerStars; 7% on iPoker and 6% on PartyPoker. Some of the iPoker fall can be attributed to the players from Everest leaving for other networks after the site shifted from its own software to the iPoker network.
Everest has retained in excess of 85% of its .com site players following the move and iPoker has gained a substantial foothold in the French market where Everest.fr was a major player. iPoker is now the third largest network in France.