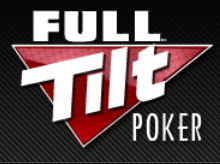 Fears that the launch of Full Tilt would cannibalize PokerStars' existing player base have thus far proved unfounded. PokerScout estimates that 400,000 former Full Tilt players have been added back to the global poker market in the first week of the site's relaunch.
Of the 8,500 average daily cash game players on Full Tilt, only a quarter appear to have been poached from other sites. A first day average player count of 8,900 fell 10% by Sunday but was still only 1,000 players below its pre-shutdown levels. PokerStars, PartyPoker, and iPoker lost on average just 5% of their cash game players to the new Full Tilt.
If Full Tilt can maintain these numbers its number two slot is secure. iPoker and bwin.party each have less than half this level of traffic and there is little prospect of either of them doubling up short of making some transformative changes.
Full Tilt's immediate success has not been universally predicted. The decision to end affiliate marketing and the totem 27% restricted rakeback deal changed the site's business model. In their place comes aggressive marketing and a recreational player model which offers lower VIP benefits than are available on the main PokerStars.com site.
The introductory offers will soon end, the novelty factor will wear off and Full Tilt will have to stand on its own two feet. Whether it will grow, shrink or stagnate will come clear with time, however, assuming this initial success continues, PokerStars will have an asset in Full Tilt worth much, much more than the $731m it paid the DOJ.