PokerStars Partners with Casino Gran Madrid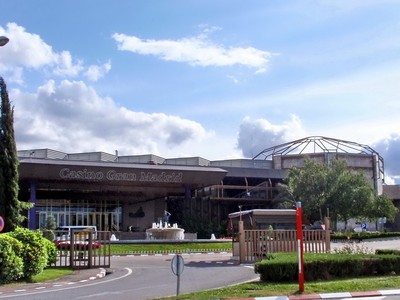 PokerStars is planning to expand its brick-and-mortar presence with the addition of the poker room at the Casino Gran Madrid, Spain, Azar Plus has reported. Following a complete makeover that will create "a new décor for the new era," live tournaments should start early in the new year.
The joint venture follows a series of similar deals announced recently. PokerStars is partnered with the historic Hippodrome casino in the centre of London's West End, Circus Groupe in Belgium, Grand Waldo in Macau, and is reportedly bidding for the Atlantic Club Casino in New Jersey.
PokerStars is the overwhelming market leader in Spain's nationally regulated online poker market with approximately 70% market share.
The company already sponsors live tournaments in exotic locations around the world as a global marketing venture. Permanent homes in famous casinos in the major capital cities can provide a glamorous venue for these tournaments as well as a mechanism for communicating the brand to a wider audience of potential customers.
The Casino Gran Madrid is located 18 miles outside the city center in Torrelodones. It is currently the largest casino in Spain, although Sheldon Adelson's recently approved EuroVegas project will take that honor if and when it is built.