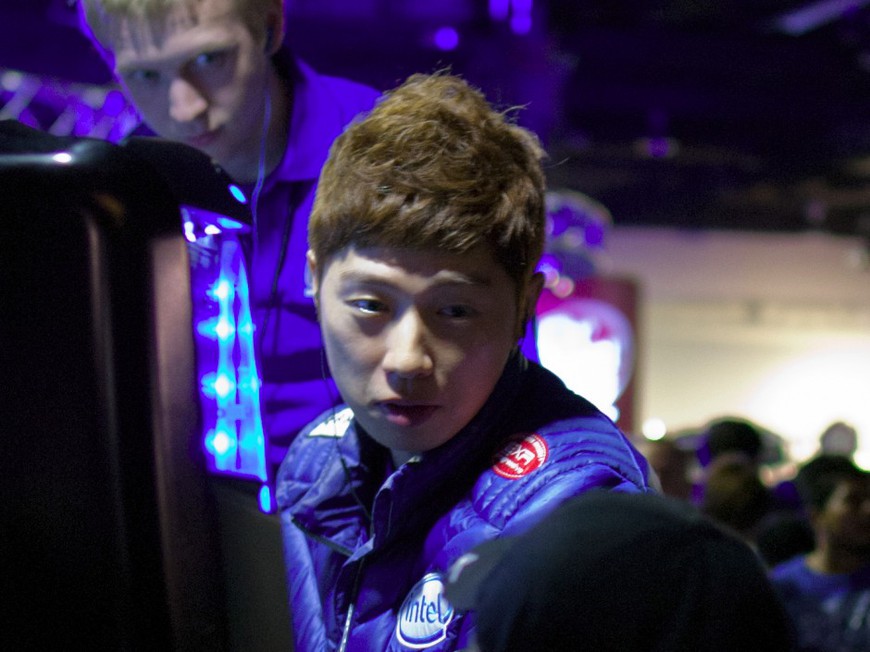 South Korean StarCraft player and coach Lim Yo-Hwan has turned professional poker player, hoping to follow in the footsteps of French poker star and former StarCraft superstar, Bertrand "Elky" Grosspellier.
Known as BoxeR, MTV voted Lim one of "The 10 Most Influential Video Gamers Of All Time." He earns around $500k a year from his StarCraft activities, including sponsorships, and his girlfriend is a famous Korean actress, Kim Ga-yeon.
A recent reality TV show billed him as a professional poker player, even though his million-member fan club know him only as a video gamer. According to reports in the Korean media, in 2014, he will be playing live events on the Asian Poker Tour (APT) and World Series of Poker (WSOP).
Lim feels that Texas Hold'em is very similar to StarCraft in that it involves anticipating an opponent's moves. He added that in his new career, he would promote "a healthy sport culture."
Lim already promotes "FulPotPoker," apparently a free-play social media poker room that claims to be a leading operator in the Asian market. His enormous fan base and high media profile in South Korea will make him an instant target for "sponsored pro" status at a real money operator if he can show some live tournament success.
"The main problem is the spinal pain. There's an inflammation, and there is pain in my wrists, waist, neck, and everywhere," he said. He might struggle with long MTT online poker sessions.
Recognizing the potential to attract new players from the eGaming world, in 2011, the old Full Tilt Poker sponsored a multi-disciplinary competition involving Rush Poker, Quake Live, Counter-Strike: Source, Call of Duty 4 and other popular eGames. PokerStrategy was maybe the first to see the connection, it sponsored an eSport tournament in 2010.