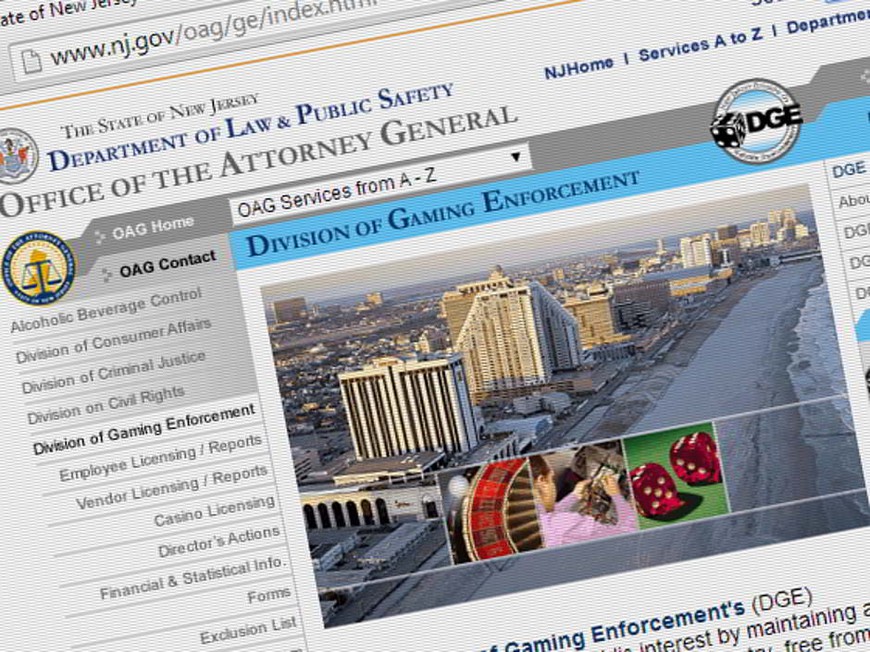 The New Jersey Division of Gaming Enforcement (DGE) released its much anticipated plan on affiliate licensing Monday.
The notice, authored by DGE Director David L. Rebuck, details the policy addressing the approved affiliate marketing models including Sponsorship Deals, Cost Per Click (CPC), Cost Per Impression (CPM), Cost Per View (CPV), Cost Per Action (CPA), Revenue Sharing and a Hybrid CPA/Rev Share deals.
Any other form of compensation must be approved by the DGE.
The manner of compensation an affiliate receives will determine if it is required to maintain an Ancillary Casino Service Industry Enterprise (CSIE) license or simply become a Vendor Registrant.
Vendor Registrants
Affiliates that receive flat rate fees for CPC, CPM/CPV, and some CPA deals involving a pay-per-sign-up, deposit, download or betting volume are only required to be a registered vendor.
Companies that engage in sponsorship deals with online gaming companies are also required to become Vendor Registrants.
Ancillary
CSIE

Licenses

Compensation plans that award affiliates percentage based fees related to user gamer actions—CPA or net gaming revenue—require the igaming marketer to obtain an ancillary CSIE license.

Those marketing companies engaged in hybrid models that combine CPA and Revenue Sharing components are also required to obtain an Ancillary CSIE License.

In addition, the policy details compensation models for Refer-A-Friend deals in which an igaming website pays a flat rate to a user for each referral. No license is required if the user receives less than $2,500 in fees during a calendar year.
Master Affiliates and Sub-Affiliates
According to the DGE, master affiliates will need to acquire an ancillary CSIE license if they have a Revenue Share deal in place with their sub-affiliate(s).
However, if the master affiliate and sub-affiliate only deal in flat-fee structured compensation plans, only a Vendor Registration is required.
In April, the New Jersey Assistant Attorney General issued a warning to six affiliates in the New Jersey market demanding the "immediate removal" of links associated with unlicensed online poker sites currently operating in the state.
A spokesperson for the DGE stated that the promotion of online poker sites operating illegally in the US could "taint legitimate sites by associating them with the illegal ones, and conversely may lend the appearance that these illegal sites are affiliated with authorized sites."