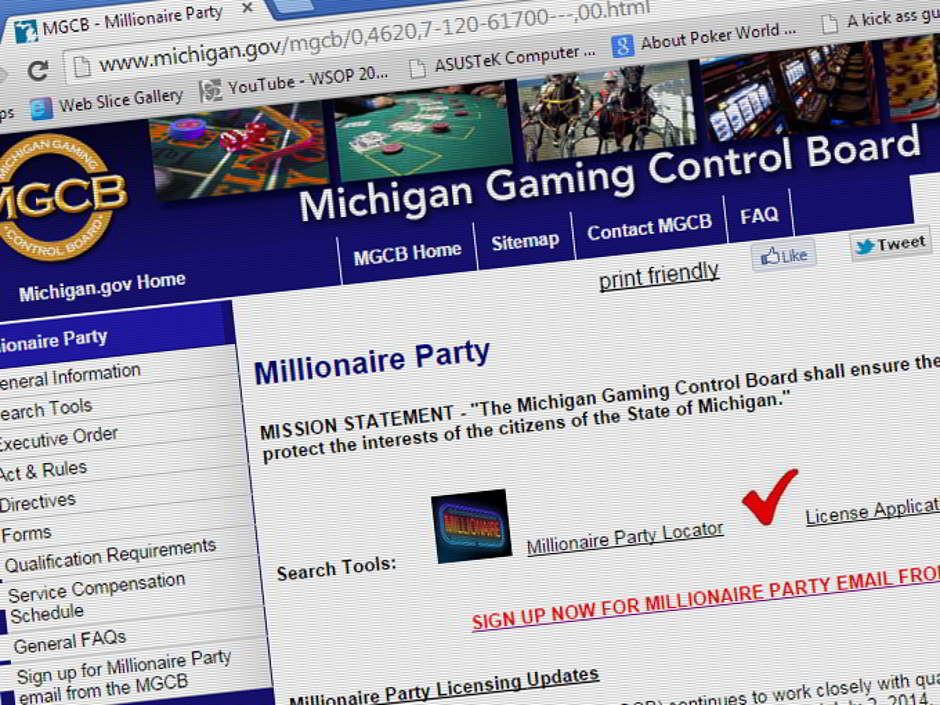 Days after the Michigan Gaming Control Board (MGCB) announced the success of issuing 161 "Millionaire Party" charity poker tournament licenses, a lawsuit has been filed opposing the emergency rules under which the licenses were issued.
25 plaintiffs, including an association representing almost 300 organizations which host the millionaire parties have asked the court to prevent the MGCB from enforcing its rules, according to a report by the Livingston Daily.
The court filing accuses the MGCB of using the emergency rules, which Governor Rick Snyder authorized, to evade the consequences of Michigan Court of Claims rulings.
The court rulings negated the long negotiated new regulations governing the way millionaire parties are licensed and managed.
Both the new rules and their emergency replacements place restrictions on the number of events and the amounts that the charity organizers can claim for their expenses in organizing them.
Lions Club Creates Threat to Public Safety
The plaintiffs include charitable organizations from the "Lions Club to the Michigan Jaycees, band boosters, animal-rescue groups, veterans' organizations and others" according to the Livingston Daily report of the suit.
The emergency rules were implemented on the basis that they countered the "public safety threat generated by large-scale gambling at unlicensed … poker rooms," said MGCB Executive Director Rick Kalm.