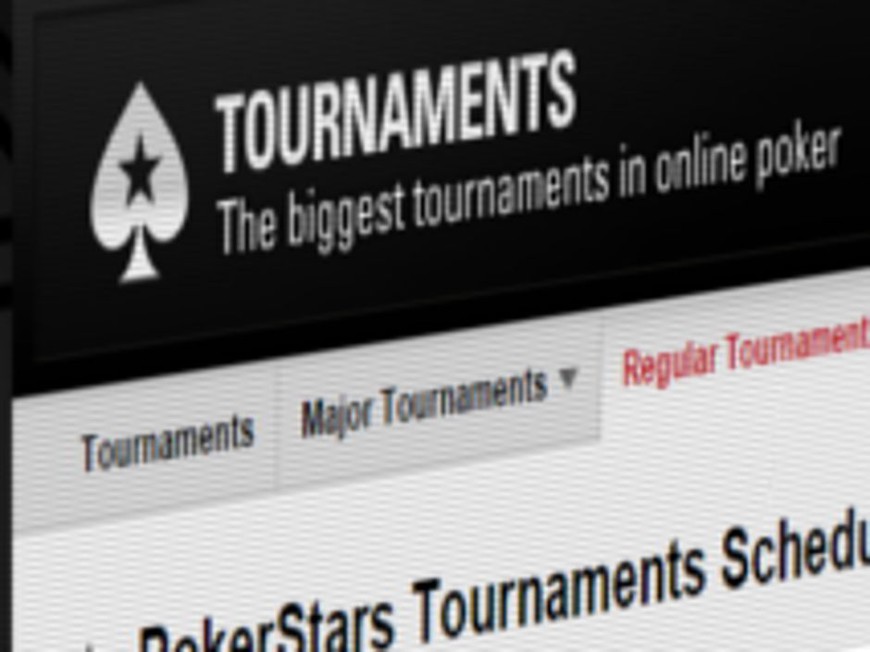 PokerStars revealed tentative details of a tournament schedule last week during a meet and greet with New Jersey online poker players.
The proposed tournament schedule that was handed around included a $50 Sunday Warm Up with a $10,000 guarantee, followed by a larger $200 Sunday main event with a $50,000 guarantee. Details come via a player's trip report from the event, which was hosted at Vu Lounge at the Hyatt Regency Jersey City on the Hudson. A similar event was held two days later at the Resort's Landshark bar on the Atlantic City boardwalk.
A $50k Sunday would equal the biggest tournament of the week currently scheduled in New Jersey: The Borgata/partypoker's Sunday $200 with $50k guarantee. This tournament often has overlays (at the last regular event on August 31 they were $6525 short after only 235 runners turned up), so PokerStars' schedule is ambitious—and shows that the poker room has little doubt it will be competing for the market lead in the state.
WSOP New Jersey runs a similar structure to PokerStars in that it has a warm up to a larger Sunday tournament. Its preliminary event also guarantees $10,000, though with a larger buy-in ($109). Its big event is a $215 buyin but only $25,000 guaranteed, and that frequently has an overlay too.
Also at the meeting, players were quizzed on their tournament preferences.
"They were trying to get a feel for what NJ players prefer. Turbos? Deep stacks? Gimmicky tournaments like Fifty50s and knockouts/bounties? Six handed or nine handed cash games? What should the min. and max buy ins be for cash?" wrote Dan Burns.
"I took a look at their proposed tournament schedule and there is some variety, but no real sexy guarantees during the week," he opined.
According to the poster, the VIP program "is probably going to be the same as before Black Friday" (which itself is mostly unchanged to what is offered today on PokerStars.com), though he cautioned that "NJ charges a 15% tax that rest of world players never paid, so the benefits might be slightly less than in the past, but still pretty good."
The New Jersey Division of Gaming Enforcement has yet to announce its approval for PokerStars to operate in the state;therefore, all these plans are tentative and could change for a variety of reasons.