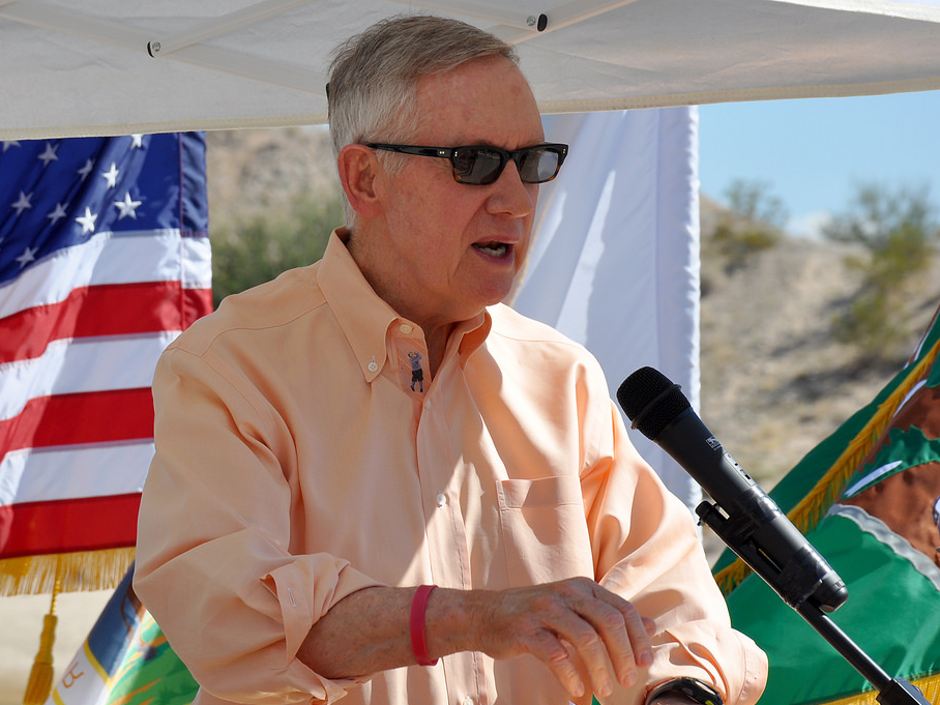 Senator Harry Reid from Nevada has made several legislative efforts to legalize online poker at a federal level in the US. After failing to achieve any progress he has now said that he would prefer a complete ban on all online gambling if he cannot get a carve out for poker.
"Unless we can get something done with poker, I'm going to look closely — I haven't made up my mind — but I'm going to look closely into banning it totally," Reid said. "I'm going to take a hard look at it. It would be something I would certainly consider strongly."
He made the remarks in an interview reported by the Las Vegas Sun. "I worked very hard to get online poker," he said. "I thought (it) would be great for the state of Nevada, it's something that is done recreationally around the world. I thought it would be great for Nevada to get it controlled. That didn't work, could not get it done."
Reid will not be seeking reelection, so he no longer needs the support of the gaming lobby in his home state to continue as Senator. Despite his support for poker, he looks to prefer a total ban on online gambling rather than no federal legislation at all.
His first proposed bill, that he worked on together with Senator Jon Kyl in 2012, included a ban on other forms of online gambling, but it permitted poker and off-course horse race betting in addition to those gambling activities already specifically permitted under US law.
The attractions of a ban, such as that proposed in the Restoration of the Wire Act (RAWA) bill introduced by Representative Jason Chaffetz, seems to outweigh the negatives of the ban ending online poker—even though it is not explicitly illegal for players to play online in most US states, and even though Delaware, Nevada and New Jersey are all enjoying state regulated online gambling.
The prospects for RAWA to succeed in Congress are slim, even though Republicans control both houses, and RAWA's ultimate sponsor Sheldon Adelson is one of the largest donors to Republican candidates.
Many Republicans oppose the bill for libertarian reasons, like Senator Rand Paul, or because they believe that it impinges on states' rights guaranteed under the 10th amendment.
On the Democrat side of the aisle, opinion is also divided. Harry Reid now looks to be falling on the side of a ban, but others do not agree that a ban is the best solution for consumer protection.
In New Jersey, State Senator Ray Lesniak is one of the most active supporters of online gaming regulation. Lesniak may even run for Governor—if so, his campaign has started with the usual less than strenuous denials.