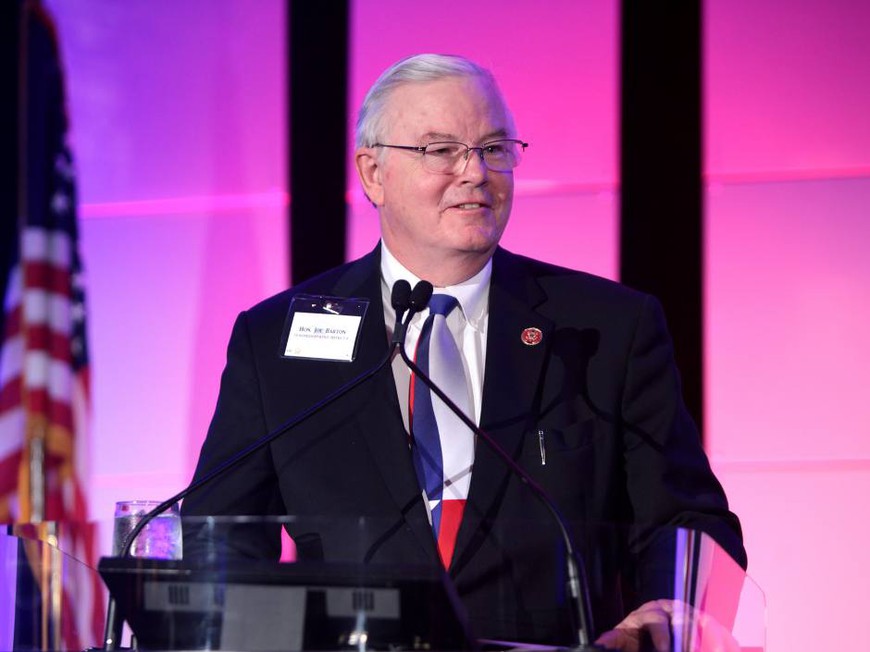 US Representative Joe Barton (R-TX) introduced legislation on Thursday that calls for the regulation and legalization of online poker on a federal level.
"Poker is an all-American game. It's a game that I learned as a teen and continue to play today." Barton stated in a press release. "Just like millions of other players I enjoy the strategy and skill involved. I continue to be supportive of the Americans who play poker online."
The Internet Poker Freedom Act of 2015 is Barton's third attempt to advance federal internet poker legislation since 2011 when he introduced the Internet Gambling Prohibition, Poker Consumer Protection, and Strengthening UIGEA Act of 2011 just a few short months after Black Friday.
Barton introduced a similar bill in 2013.
Under the provisions of the latest bill, the prohibition on unlicensed internet poker would go into effect nationally with violators facing steep fines and jail time.
HR 2888 uses a significantly different threshold for bad actors than the commonly seen December 31, 2006 date. Instead, Barton's bill deems an operator as ineligible to be licensed if it was convicted of accepting bets or wagers through internet poker.
The bill contains a number of provisions designed to protect consumers from unscrupulous practices of some offshore online poker operators. HR 2888 also provides for measures to prevent minors from gambling, prevent money laundering and to help identify and treat problem gamblers.
"My bill is needed now more than ever," Barton continued. "It creates one federal standard that protects the integrity of the game and the financial interests of players – while protecting American consumers from nefarious and predatory overseas gambling operations."
"Congressman Barton's bill is common sense public policy that would allow qualifying states to pool players together to create a more robust market that will drive consumer satisfaction as well as increase state revenues," said John Pappas, Executive Director of the Poker Players Alliance. "A clear regulatory environment is in the best interest of all consumers, operators, regulators, and law enforcement."
Barton's bill is also respective state's rights allowing those states that choose not to participate in internet poker to opt out.
Currently, bills exist in both the US House of Representatives and the US Senate that seek to ban online poker and most other forms of online gambling.
Online poker is currently legal and regulated in Nevada, New Jersey and Delaware.
"The complex web of state and local regulations now being devised could leave players at risk." Barton remarked. "I believe H.R. 2888, the Internet Poker Freedom Act of 2015, creates a federal standard and provides players proper protections. At the same time, it includes safeguards for children and problem gamblers." For a history of US gambling legislation, see this timeline by casino informational portal RightCasino.com.