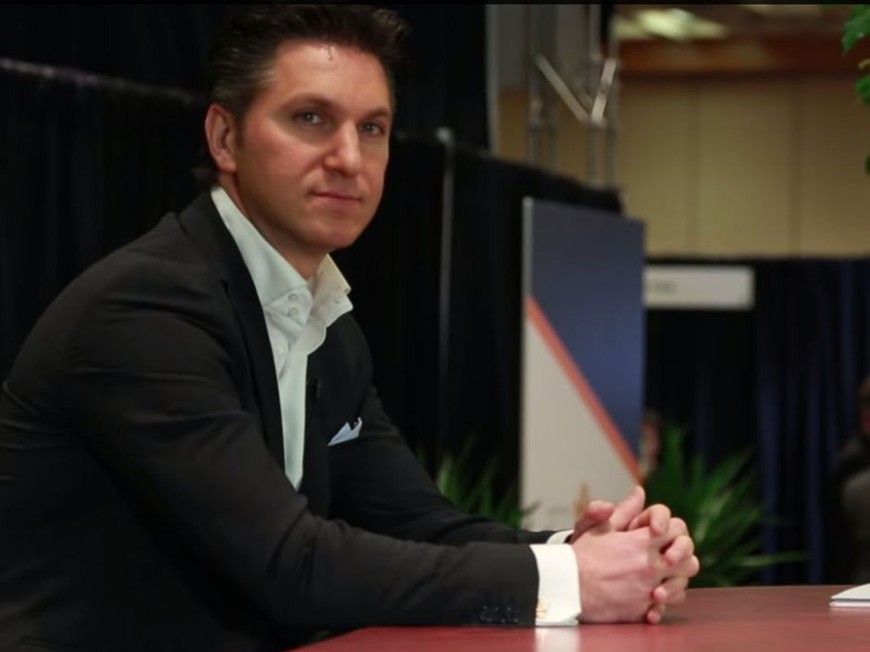 David Baazov, CEO of Amaya, one of the world's largest online gaming companies, has been charged with insider trading by the Autorité des marchés financiers (AMF) in Quebec in conjunction with the $4.9 billion acquisition of PokerStars and Full Tilt Poker back in 2014.
Baazov faces five charges "for aiding with trades while in possession of privileged information, influencing or attempting to influence the market price of the securities of Amaya inc., and communicating privileged information," according to the AMF.
In all, 23 charges were filed against three individuals and three companies that are alleged to have profited by using privileged information pertaining to Amaya.
In a press release, Amaya stated that the charges are related to "a former financial advisor" and an employee that are accused of "attempting to influence the market price of Amaya securities."
An AMF spokesperson stated that if found guilty, the individuals face up to $5 million in fines and up to five years in prison.
What Prompted the Investigation Into Amaya?
After Amaya issued its first quarter report in mid-May 2014 and prior to the announcement of the acquisition of the Oldford Group—the parent company of the Rational Group which owns PokerStars—Amaya shares saw a sharp increase in price.
With the price of Amaya's stock inexplicably more than doubling, Amaya released a statement on May 26—eighteen days before the deal was announced—to address the sudden movement.
"Amaya does not publicly comment on potential acquisitions unless and until a binding legal agreement has been signed," the statement read. "The company intends to make no further comment or release regarding current market rumours unless and until such comment is warranted."
Baazov Denies All Accusations
Following the announcement yesterday, Baazov released a public statement denying the allegations and stating that he will "vigorously contest" them.
"While I am deeply disappointed with the AMF's decision, I am highly confident I will be found innocent of all charges," Baazov wrote.
Baazov also addressed his intention to acquire the company by saying that he was not aware that charges would be filed at the time he disclosed his intention to put together a group of investors and take the company private. However, he provided no further update on the status of an offer.
The Fall Out
The share price for Amaya tanked as soon as the markets opened on Wednesday. Following a drop of 20%, the Toronto Stock Exchange imposed "a temporary suspension" of trading on the stock. Trading resumed soon after and has rebounded slightly off of its low.
Currently there has been no announcement by any gaming regulatory agencies that they will seek to take action against the company, which holds licenses around the world.
Most recently, Amaya was granted a transactional waiver by the New Jersey Division of Gaming Enforcement (DGE) allowing it to launch real money online poker and casino games in the state. The approval is temporary, and is subject to renewal in six months.
The charges could complicate things in other states such as California, Pennsylvania and New York where legalization of online gaming is being considered.
Whether Baazov can prove his innocence or not, the investigation is not good for this tempestuous industry as another cloud has formed over it.