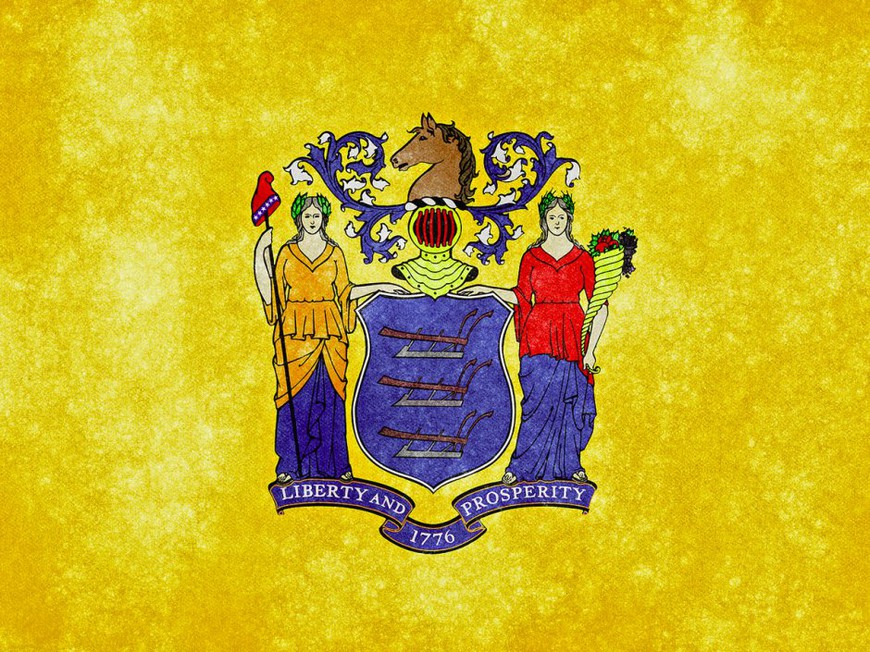 The state of New Jersey announced earlier this month that it has reached an agreement to share online gaming liquidity with Nevada and Delaware which already share their igaming liquidity.
The deal means that operators licensed in multiple states will be able to allow players in those states to compete against each other and for common prize pools.
"Pooling players with Nevada and Delaware will enhance annual revenue growth, attract new consumers, and create opportunities for players and Internet gaming operators," New Jersey Governor Chris Christie stated. "This agreement marks the beginning of a new and exciting chapter for online gaming, and we look forward to working with our partners in Nevada and Delaware in this endeavor."
Prospects for New Jersey Online Poker Operators
The All-American Poker Network (AAPN), which includes online poker rooms run by WSOP.com and 888, is the only online poker platform operating in both Nevada and Delaware. The AAPN currently has a monopoly position in Delaware as the online poker platform provider to the state's three racinos. The network began sharing liquidity with its Nevada counterpart back in March of 2015.
WSOP.com and 888 also share player liquidity within the currently segregated New Jersey market, and they stand to be the first to benefit from the new agreement while other operators have a longer road.
The addition of New Jersey to the compact could prompt the partypoker network—which includes partypoker and Borgata poker—to seek a presence in Nevada. Though the Nevada market is small in terms of population, it is a popular destination for poker players, especially during the summer months when thousands descend on Las Vegas to play in the World Series of Poker.
However, New Jersey pooling players with Nevada may not benefit New Jersey's other online poker operators. PokerStars, the market leader in New Jersey, is currently restricted from entering the Nevada market due to a provision in the law that restricts the use of "covered assets" including trademarks, customer databases and—most importantly—software that was used to offer wagers in the US after December 31, 2006 and before licenses were issued.
New Jersey's other online poker operator, Pala Poker, may also not reap the rewards of the new agreement. While Pala Interactive CEO Jim Ryan told PRO earlier this year that the company's "objective is to participate in all meaningful regulated US online gaming markets," "meaningful" could turn out to be an important qualification in that statement.
At the moment, Pala seems to be content improving its software and processes in New Jersey, but the addition of more regulated US markets could entice Pala to take another look at adding Nevada.
How Soon Will It Happen?
"New Jersey stands prepared to approve a game offering for all three states as soon as an operator submits such a product for testing," said David Rebuck, Director of the New Jersey Division of Gaming Enforcement.
The AAPN likely has the shortest path to shared liquidity due to its existing operation in all states involved. It also has the advantage of being the only provider to have already implemented a successful US liquidity sharing initiative.
"The Nevada-Delware compact demonstrates that from a technology and logistics standpoint that we are able to do it," Bill Rini, WSOP.com's Head of Poker, told PRO last year. "That being said, there are a lot more complexities sharing liquidity between Nevada and New Jersey but hopefully those challenges can be resolved."
One such complexity is the location of gaming servers in Atlantic City, a requirement under New Jersey state law and a key reason why the liquidity sharing agreement in principle between New Jersey and the United Kingdom never became a reality.
"We just couldn't pull it off," Rebuck said of the deal with the UK earlier this year. "We tried. We have three common operators […] we actually had them in the dialogue and you know, the models that they wanted to implement they felt would be in their business sense, I couldn't do here in New Jersey."
"Our law is very restricted in that the gaming servers—the actual gaming servers that allow for the outcome of the game to be determined—have to be in Atlantic City, and that's just not a business model that they were willing to adopt."
With testing and server location looking like the biggest hurdles for WSOP.com/888, it is possible that the process could be expedited and liquidity sharing between the states could open before the end of the year.
More importantly, there should be no reason that the player pools could not be combined to run satellites and qualifiers for the 2018 World Series of Poker. Such a timeline is also realistic should partypoker decide it wants to take advantage of the influx of poker players to the Nevada market next summer.
This article originally appeared on Poker Industry PRO and has been republished here as a courtesy to our readers. Please visit Poker Industry PRO for more information on the industry intelligence services that are available, or email sales@pokerindustrypro.com to get a free trial.