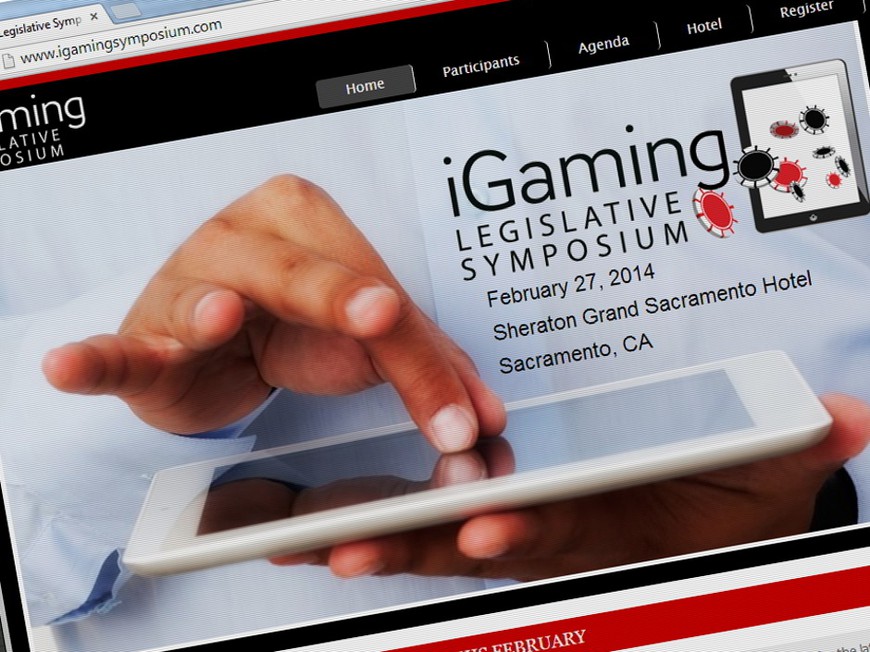 Key Takeaways
Last week's California Symposium} threw up some unexpected support for online gaming regulation, and even the naysayers seemed subdued in their opposition.
Some tribes expressed concern over cannibalization of land based gaming by online gaming.
One of the topics that generated the most debate was taxes.
Last week's California Symposium threw up some unexpected support for online gaming regulation, and even the naysayers seemed subdued in their opposition.
The Symposium set itself an ambitious aim to "identify the issues regarding the legalization of online gaming in California, and explore possible solutions and success scenarios."
In her keynote opening address Assemblymember Isadore Hall III, announced, to enthusiasm, that an "informational hearing" would be held by the Assembly in the coming weeks.
The first session of the Symposium took a broad look at how online gaming was faring in other states and other countries. Robert Jacobson, Executive Director of California Council on Problem Gambling (CCPG) noted that there is little research on the impact of online gambling on problem gambling, but that their conclusion at this point is that online gambling does not increase the prevalence of problem gambling.
The California Tribes
One of the biggest issues facing California legislators is that of the tribal interests and their land based casino franchises. Leslie Lohse, Chairwoman of the California Tribal Business Alliance questioned how a review of other states and countries could provide proper perspective for the debate since nothing in the status quo involves tribal nations, and without such information many questions remain unanswered.
The questions revolve around the extent to which online gaming will affect land based casino profits. There were many reassuring voices, including that of Bo Mazzetti, Chairman of the Rincon Band of Luiseño Indians:
Mark Macarro, Chairman of the Pechanga Band of Luiseño Indians also saw online gambling as a threat, saying that if it was up to him online gambling would not be on the table. He added that he also believed that progress could not be stopped, therefore it is better to be a part of it than excluded from it.
The myth that online gaming cannibalizes land base casino business is one that is widely feared, but not based in fact.
Problem Gambling
Stephen Hart, Partner and Gaming Practice Group Leader, Lewis Roca Rothgerber responded to problem gambling worries by pointing out that there are no measures to curb or detect problem gambling on unregulated US-facing sites at which many Californians currently play.
He was supported by Salim Adatia, CEO, GLI Canada who compared the tools available in online gaming to "magic glasses" that allows you to see who in the casino is at risk of problem gambling. Adatia suggested framing the debate around the improvements to problem gambling detection that online gambling offers.
Taxes and the New Jersey Market
One of the topics that generated the most debate was taxes. Melissa Blau, Director of iGaming Capital proposed that taxes were only behind market in terms of importance and ahead of the product itself. Blau commented that mistakes were made in the design of the tax policy in New Jersey and that those mistakes have hurt the market.
Blau advocated for starting the tax rate low so as not to run the risk of crippling the industry. Taxes can always be raised but its much more difficult to lower them once they are in place she cautioned.
The European regulated market tax rates were heavily criticized.
Various other comments critical of the New Jersey tax rate were raised including the back door tax impact of the way bonuses are treated. Only bonuses that can be cleared at a one to one rate are allowable for tax purposes, if a site offers a higher bonus it cannot offset it.
There were positive comments about New Jersey nonetheless, pointing out that the market was doing well on the basis of "rational" projections rather than those emanating from the governor's office.
Weaknesses in New Jersey were ascribed to the banks and geolocation problems rather than any fundamental weakness in the market itself:
Low taxes, support from the tribes and technology solutions to problem gambling will fix just about everything—now someone just needs to legislate for it.
With many thanks to Chris Grove's superb Twitter narrative of the Symposium