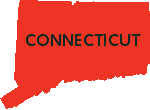 Following the newly formed opinion of the US Department of Justice that online gaming does not violate the 1961 Wire Act, Governor Dannel P. Malloy of Connecticut has stated publically that his state needs to consider online gaming in order to maintain its current level of gaming revenue.
Casino operators in Connecticut are expecting their gaming properties to be adversely impacted by the construction of new casinos in neighboring states looking to boost their ailing economies.
In an interview with The Courant Malloy said, "obviously, gaming is an important part of our economy." To remain competitive, he said, the state must consider a plan that includes online gaming or risk losing revenue to other states.