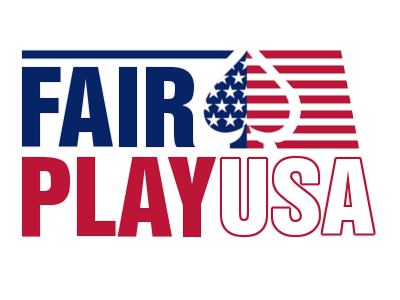 Most efforts to regulate online poker have been aimed primarily at lawmakers until now. The launch of FairPlayUSA signals an increased effort to regulate online poker in the US, but this time the word is being taken to the streets.
In an effort to appeal to a wide span of political and ethical beliefs, FairPlayUSA is targeting "three key areas: strong law enforcement and strict regulation, consumer and child online protection, and the rights of adults to play online poker."
Their three-person Board of Advisors aligns perfectly with the three key areas. Former Governor of Pennsylvania and former United States Secretary of Homeland Security, Tom Ridge provides a background in law enforcement and regulation. Cybersafety professional and author of "A Parents Guide to the Internet," Parry Aftab is an expert in consumer and child online protection. And, the 2004 World Series of Poker (WSOP) Main Event Champion, Greg Raymer, rounds off the trifecta, representing the rights of adults to play online poker.
The goal of FairPlayUSA as stated on their website is to "educate policymakers and the public on the broad public policy interests raised by the current ambiguous laws in the US." Their education efforts are designed to appeal to those that oppose online gambling as well as those in favor of online poker. By demonizing the pitfalls of online gambling the group hopes to be able to facilitate a "carve-out" for online poker both in the law and in the minds of the public.
The agenda to regulate online poker framed in backdrop of strengthening efforts to stop illegal online gambling is not new. Republican Congressman Joe Barton introduced a bill earlier this year titled, "Internet Gambling Prohibition, Poker Consumer Protection, and Strengthening UIGEA Act of 2011" that took a similar approach to the regulation of online poker.
Though FairPlayUSA states they have no official stance on Barton's bill, their stance on the role of the states in regulating online poker versus those of the Federal government is more closely aligned with ideals stated by the American Gaming Association (AGA).
The AGA announced their plans to support a bill to regulate online poker, expected to be introduced later this year. The AGA-sponsored bill would put licensing and regulatory control in the hands of the states as opposed to Barton's bill which calls for regulation at the Federal level.
The initial funding for FairPlayUSA was provided by Caesars and MGM. The CEOs of both corporations also serve on the Board of Directors for the AGA which leaves one to wonder if FairPlayUSA was designed to be the lobbyists to the people while the AGA focuses on the lawmakers in Washington D.C.