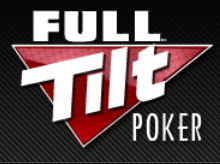 As expected, the Garden City Group has updated the Full Tilt Claims website with further details on the claims process.
According to the update, all players who are eligible for reclaimed funds will contacted by Tuesday.
The email will contain instructions on filing a petition online from Wednesday. It will contain a Petition Number and a Control Number, with which the claimant can log in to the claims website and view their Full Tilt Poker balance as of April 15, 2011, according to the Garden City Group.
A victim will be able to accept the claim, or refute it. If accepted, bank details need to be provided. Funds will be paid electronically via ACH to the victims bank account after November 16.
If a player believes the balance is incorrect, there is a dispute form available, where supporting information can be uploaded.
A Social Security Number or alternate Taxpayer Identification Number will be needed to accept a remission. This will be provided to the government "in order to offset and collect any qualifying debts currently listed in the Treasury Offset Program," according to the updated FAQ.
Players are not guaranteed their full account balances. If the total amount of approved claims exceeds the total funds forfeited, then only a percentage of claims will be returned, on a pro-rata basis. However, the amount of forfeited funds are more than enough to cover estimated claims.
Pokerfuse has put together step by step guide on checking your Full Tilt balance on file with the poker site. Victims can also download their full account history, which may be used to verify GCG's proposed reimbursement.