Furst Settles "Black Friday" Civil Complaint with US Department of Justice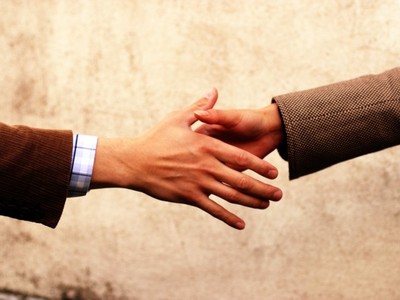 Former Full Tilt board member Rafael "Rafe" Furst has reached a settlement agreement with the United States Department of Justice, according to court documents filed on Wednesday.
The agreement, between Furst and the Southern District of New York (SDNY) that spearheaded the 2011 "Black Friday" crackdown against several prominent US-facing online poker sites, calls for Furst to abandon all claims against a trust account controlled by Furst.
The Furst account, called the Telamonian Ajax Trust, appears to have been the banking account into which Furst's Full Tilt ownership disbursements were paid, and which contained an unspecified amount at the time of the Black Friday crackdown.
Furst also agreed to pay an additional $150k in fines connected to the civil complaint levied against him.
Furst was targeted by the SDNY office of the USDOJ for approximately $11.7m in civil forfeitures as one of the "FTP Insiders" named in the case, a phrase used in reference to key executives and the four owners who also served on the company's board of directors.
The three other directors of Tiltware LLC, in addition to Furst, were Ray Bitar, Howard Lederer and Chris Ferguson, each of whom was also targeted for a civil forfeiture of at least $40 million, significantly more than Furst.
Bitar also faces criminal charges for his role in what DOJ attorneys have termed a "Ponzi scheme," in which disbursements to the company's owners continued despite an immense nine-digit shortfall between player deposits and available assets.
As for Furst, some evidence has emerged suggesting he was a captive member of the Full Tilt board, representing minority interests but having no direct operational role and less knowledge of the company's day-to-day operations than the other board members.
In the settlement document, Furst admitted no wrongdoing in connection with his Full Tilt boardmember role, asserting "that he was unaware of any wrongful activity at Full Tilt or that the company had become unable to settle its player account liabilities."
Furst also contended that "Full Tilt Poker was a legitimate business providing services to its customers within the boundaries of the law.
The $150k fine to be paid by Furst in addition to the contents of the Telamonian Ajax account will be added to the funds available for remission to US players, a process that is set to begin in 2013.
However, the DOJ already controls funds in excess of those needed to pay all known FTP claims for both US players and outstanding third-party actions, due to its $771m settlement with PokerStars which transferred remaining FTP assets to that company, meaning that the Furst-related fine and trust account relinquishment will go directly into government coffers.