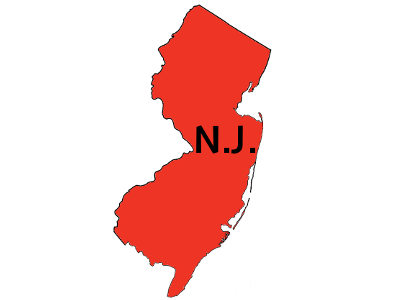 State Senator Raymond J. Lesniak has stated that, though he would like to get an online gambling bill on Governor Christie's desk by the end of June, it will be difficult to accomplish without the support of the Governor.
Without The Governor's backing and the Republican votes it would bring, there is little hope that Lesniak will be able to get the bill passed.
"Right now it's up in the air," Lesniak told SportsBookReview.com in an audio interview [embedded below]. "The governor has signaled that he wants to wait until the fall to act on this."
Last year, Governor Christie vetoed a bill that would have legalized online gambling in New Jersey. But, soon after the US Department of Justice revised its opinion on the Wire Act stating that it only restricts wagering on sporting events, the fickle Governor said of online gambling, "I think New Jersey should be in that business. I think we should be an epicenter for that business."
But earlier this month, Lesniak accused the Governor of flip-flopping again. In a meeting with the Governor's staff Lesniak learned the bill was not as close to becoming law as he thought. "Sen. Whelan and I were stunned. We were led to believe that there were only technical issues to clear up."
Lesniak thinks that the Governor's "change of heart" stems from the possibility that Caesars and Borgata—both casino companies nationwide with a strong presence in New Jersey—"have finally come to the realization that the Federal government is never… never… never going to allow internet gaming nationally and that it has to happen state by state."
Still optimistic, Lesniak believes that online gaming will be "up and operational" in New Jersey by year end.