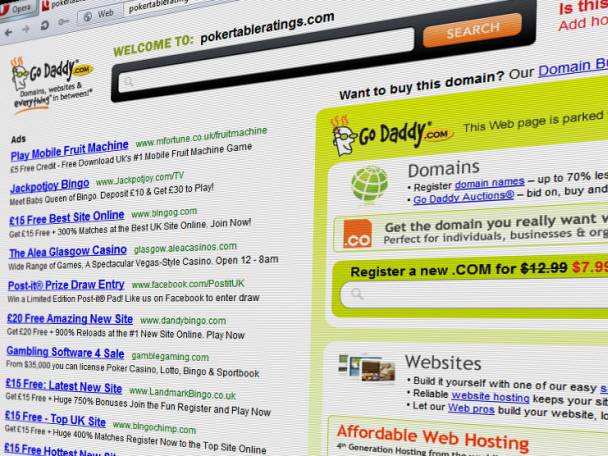 The data-mining site PokerTableRatings.com was briefly inaccessible today, following legal action from PokerStars in an attempt to close the service.
According to Paul Telford, Chief Legal Counsel at PokerStars, the current internet service provider used by PokerTableRatings complied with a cease and desist request to stop hosting the website.
"Unfortunately, PTR has moved quickly and resurrected their site with a new ISP," Telford said a statement sent to pokerfuse. "This indicates the nature of the people we are dealing with and the lengths they will go to continue their infringing activity."
The domain pokertableratings.com is registered with the GoDaddy. Many users reported the website inaccessible Wednesday. According to network lookups, apparently the domain name servers were switched from dyn.com—a company providing a managed DNS solution—to GoDaddy's own name servers.
"Our cease and desist notices were issued after repeated unsuccessful attempts to ensure PTR only supplies information on players who have opted in and agreed to have their playing statistics made public," Telford stated. "PTR never took up this offer. They would rather infringe our intellectual property rights and breach the terms and conditions of our software license than comply with our legitimate request."
During a brief period the website either returned a GoDaddy "parked page" or did not resolve at all. The webserver itself was still accessible during this period. Although some users still cannot access the website, the DNS now correctly resolves to the PTR website, and it should be accessible to all once servers propagate the updated information.
"Our legal team has been instructed to continue to pursue this aggressively. They will continue the civil claim for damages and an injunction through the courts," Telford added. "The steps PTR have taken to quickly resurrect this site have naturally strengthened our case against them."
Although a Godaddy spokesperson could not discuss individual issues, pokerfuse was informed that the registrar would comply with court orders and subpoenas requesting domain takedowns and serve up "parked" domain pages in such cases.
Two days ago, it was revealed that PokerStars had launched a legal attack on Poker Table Ratings, sending Cease and Desist letters and warned that it had "assembled a team of lawyers in multiple jurisdictions to follow up" and the letters were not a mere legal threat.