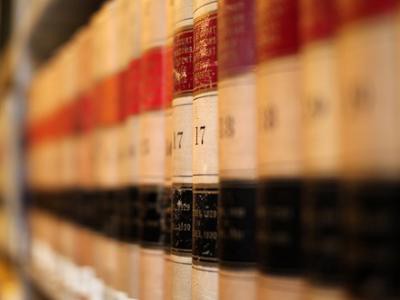 The US-based Poker Players Alliance, a lobbying organization based in Washington, D.C., filed an amicus curiae ("friend of the court") brief on Thursday supporting online poker giant PokerStars in its ongoing legal battles with the United States Department of Justice.
The PPA brief was submitted in the ongoing case of The United States of America v. PokerStars, et. al., by Kenneth Dreifach of New York-based ZwillGen PLLC.
A supporting brief in the filings clarifies that the PPA wishes to present a skill-based argument for poker before the presiding judge in the case, Leonard B. Sand. It argues for the protection of legal rights for poker players and cites previous PPA appearances in state and federal cases involving poker across the country.
How applicable the skill-based argument for poker proffered by the PPA will be in United States v. PokerStars remains to be determined, since the majority of charges brought in the case have to do with bank and wire fraud, rather than poker's legality.
However, federal attorneys continue to demonize online poker as being explicitly illegal, most recently in documents connected to the surrender and plea deal of Absolute Poker vice president Brent Beckley last week.
Such arguments run counter to a 2011 opinion published by US Deputy Attorney General Terry Cole that the Wire Act, the basis for most online gambling prosecutions, applies only to sportsbetting.
The Department of Justice's Southern District of New York, with a string of high-profile and high-dollar-value prosecutions already on its ledger, has continued to pursue online poker prosecutions under its own, earlier interpretation of the Wire Act.
Dreifach noted in his application to the court that he had consulted with counsel for PokerStars, Full Tilt and Absolute Poker, plus counsel for Full Tilt defendants Howard Lederer, Chris Ferguson and Ray Bitar. None of the parties objected to the PPA's participation. Both PokerStars and Full Tilt have previous history of being large corporate donors to the PPA's efforts.
Patrick W. Fleming, director of the Poker Players Alliance's Litigation Support Network, stated that the filing would have no impact on any potential deal.
"There is no way in which the filing of this brief could interfere with the FTP situation and the effort to get players repaid. The PPA has been fighting for precisely that and has been in communication with the DOJ regarding future player repayment," he wrote on the 2+2 poker forums.
He continues: "Nothing in the PPA brief attempts to help Bitar, Burtnick, FTP or anyone or anything else with respect to the claim that they stole or defrauded players of their money and are obligated to pay it back."
No timetable has been set for Judge Sand to rule on Dreifach's application to participate on the PPA's behalf.