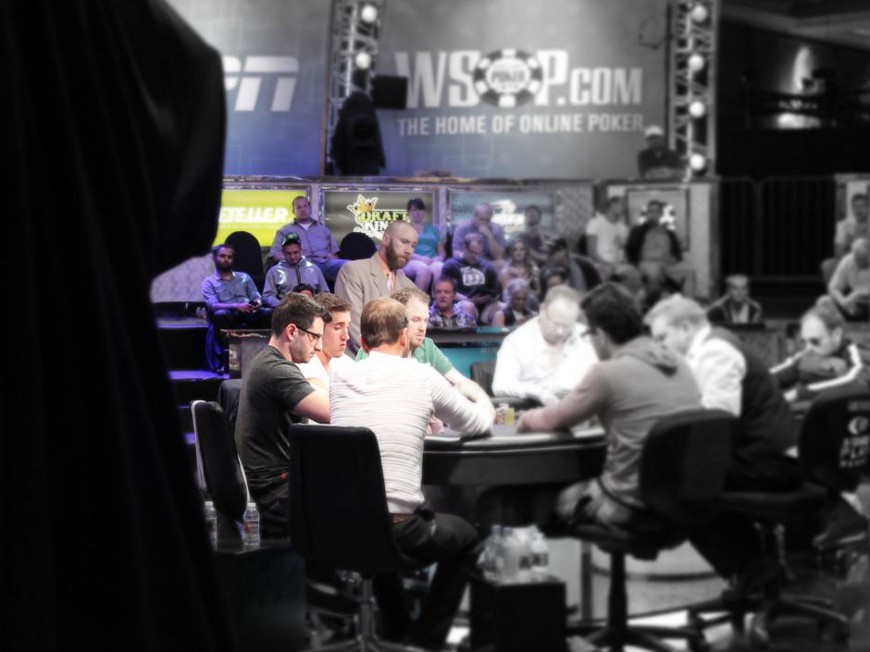 On Tuesday, Daniel Colman outlasted a field of over 40 opponents to win the $1 million buy-in World Series of Poker "Big One for One Drop" tournament for $15,306,668. Despite his win, the biggest story to come out of the charity tournament was Colman's refusal to speak with media after his victory.
Wednesday afternoon, Colman posted his reasoning behind the media rejection in a Two Plus Two forum thread related to the tournament.
"First off, I don't owe poker a single thing," began Colman, who posted under his mrgr33n13 screen name. "I've been fortunate enough to benefit financially from this game, but I have played it long enough to see the ugly side of this world."
Relaying his thoughts on how poker is promoted, Colman stated that "markets are based on advertising trying to play on peoples impulses and targeting their weaknesses in order for them to make irrational decisions."
"I get it if someone wants to go and play poker on their own free will, but I don't agree with gambling being advertised just like I don't agree with cigarettes and alcohol being advertised."
The 2014 Big One for One Drop champion ended his post by saying that he is aware of the conflicted nature regarding his personal opinion of poker.
"I capitalize off this game that targets peoples weaknesses. I do enjoy it, I love the strategy part of it, but I do see it as a very dark game," offered Colman.
Response From Media and Players
Several high profile poker players and media representatives have communicated their stance on Colman's shunning of interviews after his $15.3 million haul.
Although he gave a brief statement related to the One Drop charity and returned to the Rio Amazon Room to pose for pictures, his actions sparked debate in the poker community.
"If that is truly how you feel, Daniel, if you sincerely feel that there is something morally wrong with promoting poker because people will lose money, then wash your hands clean of sin. Donate all of your profit from this tournament to the One Drop Foundation or, even better, Gamblers Anonymous, and proudly wave your anti-poker flag for all to see," wrote PokerNews.com Senior Editor Rich Ryan.
"I also encourage you to transfer back the money you won off of people in heads-up sit-and-gos."
Tristan "Cre8ive" Wade, who has over $1 million in live poker tournament earnings, wrote an opinion-based blog post on his website defending Colman's choice not to grant interviews after his win.
"If Daniel Colman didn't want to do something, he shouldn't have to do it," argued Wade.
Professional poker player and television commentator, Olivier Busquet, who is thought to have invested in Colman, has been quite outspoken on the topic.
Colman's victory Tuesday was the second-largest live poker tournament cash in history—immediately behind Antonio Esfandiari's $18,346,673 Big One for One Drop championship score in 2012.
The Massachusetts resident is now ranked #6 on the all-time live tournament poker cash list according to The Hendon Mob database.