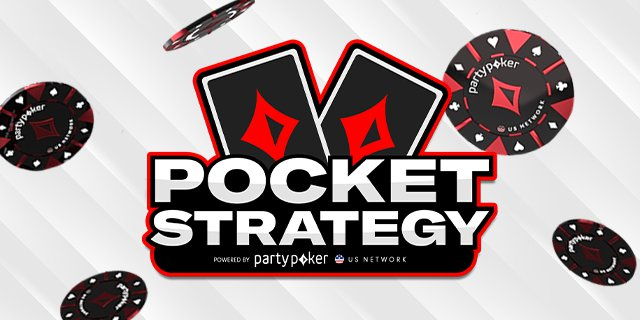 The Borgata New Jersey online poker room, along with its partners partypoker NJ and BetMGM, has announced an innovative new promotion, Pocket Strategy, to promote its next major tournament series that kicks off next week.
Pocket Strategy gives players the chance to win a $215 ticket, good for entry into the first event of the next Online Series kicking off on June 6. The tournament has a guarantee of $50,000.
Pocket Strategy is an innovative promotion that both gives out prizes and helps players learn how to play certain card combinations. The current promo hand is ace-five suited, and the prize is a $215 ticket to Online Series #1: $50K Gtd 8-Max NLH.
Pocket Strategy promotion leads directly into the latest edition of the Online Series from BetMGM NJ. This kicks off on June 6, with ten events schedule over a week of play. Guarantees range from $5000 to $75,000.
Both the Pocket Strategy promotion and the Online Series are available across the partypoker US Network in New Jersey. That means Garden state players on BetMGM NJ, Borgata NJ and partypoker NJ apps can take part.
Borgata NJ
: Offering legal and fully regulated games in
New Jersey
since 2013!
One of the first regulated sites, Borgata has earned its reputation with the players over the years
Nice no deposit offer: Get $20 in freeplay as soon as you open your Borgata Poker account
Double your money: big 100% up to $600 deposit bonus available on your first deposit
Good selection of cash games and tournaments across all stakes
Win a Ticket to Event #1 with Pocket Strategy
In preparation for the June Online Series, BetMGM, along with their partners Borgata Poker USA and partypoker want to give players a free shot at the first event of their latest series. The current Pocket Strategy offer promises a $215 ticket to Online Series #1 for players who win a hand with ace-five suited.
The offer is simple enough—just play any cash game or tournament and win a hand with the featured cards, and the player wins a $215 ticket to the first event of the latest series. The Pocket Strategy promotion is about more than just free stuff though.
The point of the promotion is as much about training as it is about giveaways, providing training and exercises to help players learn how to play the featured hand more profitably.
It is a chance to pick up free prizes, but also improve your game at the same time. The offer is open for any cash game or tournament hand won with ace-five suited until June 4, but hands played on Sit & Go tables are not eligible for the prizes.
The June Online Series
The last series finished up about a week ago, but the response was tepid. Guarantees were missed on many events, and the operator responded this time with a slightly lower overall guarantee.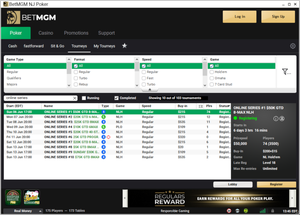 The upcoming Online Series in June replicates the look and feel of the series held in May. Once again, it is an eight-day, ten-event festival, albeit with slightly reduced guarantees this time around. Action kicks off on June 6 and concludes with a huge three-event day on June 13.
While there was $325,000 guaranteed for the May series, the June series is guaranteeing only $280,000. That represents more than 110 times the total buy-in cost for the series, so despite being slightly smaller in total guarantees, the value per dollar spent is actually a bit higher this time around, as the May series guaranteed closer to 105 times the total buy-in.
While there is a clear drop in overall guarantees, it is not quite that clear cut. A closer look at the two series side-by-side shows that while the big Event #10 has a guarantee reduced by 25% this time, there are several other events which kept the same guarantee as last time or even increased it.
The first event in the series is a great example of how there is more value this time around, despite the lower overall guarantees. In the May series, Event #1 had $50,000 guaranteed for a $535 buy-in. This time around, the guarantee is the same $50,000, but players only have to pay $215 to get a shot at it.
Even the final event, which has $25,000 less guaranteed has more value this time, since players can by into the game for half the price of last time.
BetMGM/partypoker May vs June Gty Comparison
| Event | May Buy-In | June Buy-in | May Gty | June Gty |
| --- | --- | --- | --- | --- |
| Event #1 | $535 | $215 | $50,000 | $50,000 |
| Event #2 | $20 | $215 | $10,000 | $20,000 |
| Event #3 | $215 | $535 | $20,000 | $25,000 |
| Event #4 | $215 | $109 | $20,000 | $10,000 |
| Event #5 | $320 | $215 | $20,000 | $20,000 |
| Event #6 | $215 | $320 | $20,000 | $25,000 |
| Event #7 | $215 | $215 | $25,000 | $20,000 |
| Event #8 | $215 | $20 | $25,000 | $5,000 |
| Event #9 | $109 | $109 | $35,000 | $30,000 |
| Event #10 | $1,060 | $535 | $100,000 | $75,000 |
The other big difference between the May and June schedule is fewer progressive knockout (PKO) games this time around. In May, the series had three PKOs, but there is just a single one on the June schedule, Event #6.
The PKO in June is a $320 buy-in, with $25,000 guaranteed. That is an increase from the $20,000 guaranteed for the $320 PKO event in the May series. That May game missed its guarantee by almost $3,000, so it will be interesting to see if this month's version can hit a higher guarantee.
The latest series is technically smaller than the series in May, but there are several reasons why it looks to have significantly more value. The addition of extra tickets for the opening, reduced price $215 game through the Pocket Strategy promotion should add significant numbers of players to that game, and several of the games have increased guarantees, especially early in the series.
Whether the change-up of the guarantee and buy-in structure will help improve the response for the June series remains to be seen. But either way, it seems clear that the New Jersey operator is eager to find ways to bring people back to their games.
Pocket Strategy runs from now until June 4. Online Series starts June 6 and runs through to June 13.
BetMGM/partypoker Online Series June Schedule
Date
Name
Buy-In
Gty
June 6
Online Series #1: $50K Gtd 8-Max

NLH

$215
$50,000
June 7
Online Series #2: $20K Gtd 8-Max

NLH

$215
$20,000
June 8
Online Series #3: $25K Gtd 8-Max

NLH

$535
$25,000
June 9
Online Series #4: $10K Gtd 6-Max

PLO

$109
$10,000
June 10
Online Series #5: $20K Gtd 40 Stack

NLH

$215
$20,000
June 11
Online Series #6: $25K Gtd 8-Max Progressive Knockout Bounty
$320
$25,000
June 12
Online Series #7: $20K Gtd 8-Max

NLH

$215
$20,000
June 13
Online Series #8: $5K Gtd 8-Max Mini

NLH

$20
$5,000
June 13
Online Series #9: $30K Gtd 8-Max $109 1/2 Price

NLH

$109
$30,000
June 13
Online Series #10: $75K Gtd 8-Max

NLH

$535
$75,000
$2,488
$280,000
The first BetMGM Poker site in the US

Catering to online poker players in NJ since 2017

Generous welcome offer

Kick things off with $25 in free funds & 100% first deposit boost up to $600

Plenty of action

Across all stakes, variations, and games formats around the clock