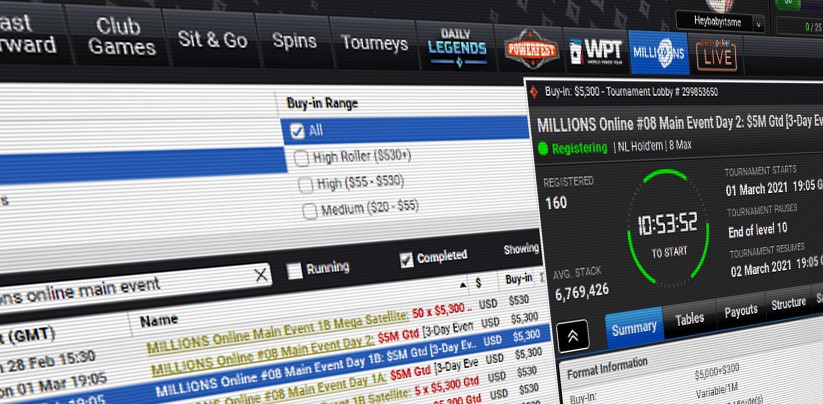 In a wide-ranging interview with the new Managing Director of Party Brands, Paris Anatolitis, one key message regarded player tools and new software.
During the discussion, Anatolitis dropped the surprise that part of an upcoming software release could include an internal Heads-Up Display (HUD) tool for players.
Paris Anatolitis, Entain's Group Commercial Director, recently took the role of Managing Director of Party Brands, working alongside Poker Director Vadim Soloveychik, appointed in February. The pair oversee the duties previously performed by Tom Waters, how quietly stepped down at the beginning of 2021 after serving the company for half a decade.
The exclusive interview covered a lot of ground, and only touched on the new direction of their upcoming Table 3.0 software release. One comment that stood out, however, was that *built-in HUDs are "something we are currently looking into."
That isn't a full-throated confirmation, and Anatolitis did not provide much more in the way of detail during this interview. "We will [be] able to make further comment if and when details can be confirmed," he stated. However, it points to a possible new feature in the upcoming software release.
While the details are still very sparse, the comments do provide a look into the future of one possible aspect of the new software release, and perhaps a hint about a new direction for partypoker regarding tools to help players track play at the tables.
Changing the No
HUD

Policy?

In 2019, partypoker made a notable change in focus: It stepped back from the idea of competing with and dethroning the top operators in the game, and instead focused on player experience and the health of the ecosystem.

Along with changes like aggressive action on bots and cheaters, and a new real-name policy for big-name events, the operator was one of the first big global operators to ban the use of third-party data-collection tools like HUDs.

There is no indication it plans to change that strategy—Anatolitis said straight up "it remains incredibly important for us to remove the need for players to use third parties and level the playing field."

However, the operator clearly understands the need to help players improve their game as a way to improve the ecosystem. This is evidenced by the existing MyGame Whiz tool that does some GTO analysis of hands.

One focus of partypoker recently has been on transparency and security, as evidenced by the real-name policy implemented recently in high-profile games. That balances with regular alias changes at lower levels and in regular games. A new internal HUD could help balance the complete anonymity that regular alias changes provide, giving players more information, while keeping the kind and amount of information under operator control.
Built-in HUDs Becoming the Norm
Details are still sparse regarding what a new HUD might look like in the new Table 3.0 software. However, such built-in tools have becoming increasingly common in online poker rooms in the last year or two.
Run it Once was among the first with its HeroIQ HUD added a year ago. Winamax soon followed with its own Stats Tracker. iPoker launched its own HUD in March of this year.
GGPoker has perhaps the most fully-fledged HUD tool. It has offered Smart HUD since 2018 and recently it received a major upgrade, adding in the most popular preflop and post-flop stats, and even adding in multi-street functionality.
An internal HUD would certainly fulfill Anatolitis' promise to "level the playing field" for tables, giving all players access to the same kinds of information in the same way. Since early this year, partypoker has taken a strong stand against all forms of outside assistance, so an internal HUD will go some ways toward giving players back some of the information taken away from them.
It remains to be seen how much beyond My Game any new internal HUD might go, but a beefed-up internal HUD as part of the new Table 3,0 software upgrade, when it rolls out, would likely be welcomed by many.