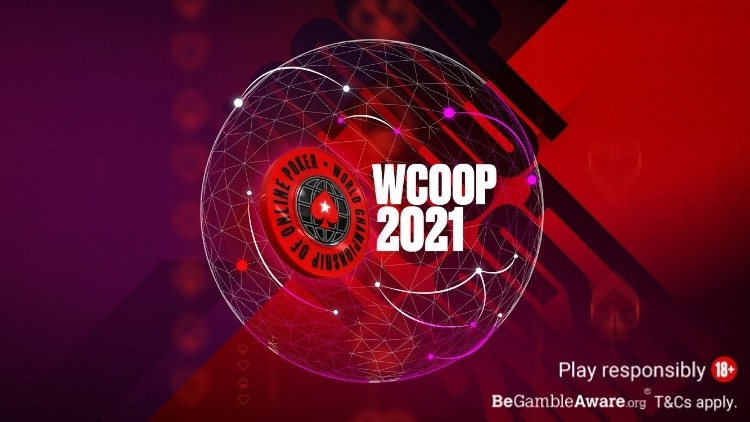 The end of summer 2021 has been very busy on the online poker streets, with big series running on several poker clients right now. On PokerStars, players around the world have been turning out for the 2021 World Championship of Online Poker (WCOOP).
With the series now well into its final week, more than 200 tournaments are already in the books, and so far it appears to be a runaway success. Up to this point, WCOOP had just under $60 million in guarantees attached, but the games have actually given away almost $73 million.
That means the total prize pools so far have been about 24% over the posted guarantees, with an average prize pool of $357,095. Since the start of the series, more than 850,000 entries have been recorded, with an average of more than 4,000 per game.
WCOOP

2021 Stats so far:
Closed Tournaments 204
Guaranteed $58,855,000
Prize Pool Generated $72,847,378.55
Guaranteed Crushed 23.77%
Average Prize Pool $357,095
Entries (excluding rebuys & add-ons) 852,794
Average Entries 4180
Overlay 30
Total Overlay $493,068
Guaranteed Remaining $41,270,000
Estimated Final Prize Pool $120M – $130M
PokerStars.com
: The world's largest, most trusted, and most regulated online poker room in the world.
For more than a decade, PokerStars has led the industry with the best software, largest player pool and safest environment to play
Great Welcome Bonus: $30 freeplay on your first deposit, letting you play real money games for free, or a huge 100% up to $600 deposit bonus
Home of the Sunday Million,

WCOOP

& SCOOP, Spin & Gos and more
Could
WCOOP

2021 be Biggest Ever for Operator?

The progress so far points to some tantalizing possibilities for the series as a whole. With almost $73 million collected already, if the series continues on that pace, it could end up with $123 million in total prizes across the games.

If it hits that number, that would be the biggest WCOOP in history, and the third largest series in the operator's history. By guarantee alone, it promised to be at worst the fifth biggest series in PokerStars' history, but given the current pace, it looks near-certain to hit third place.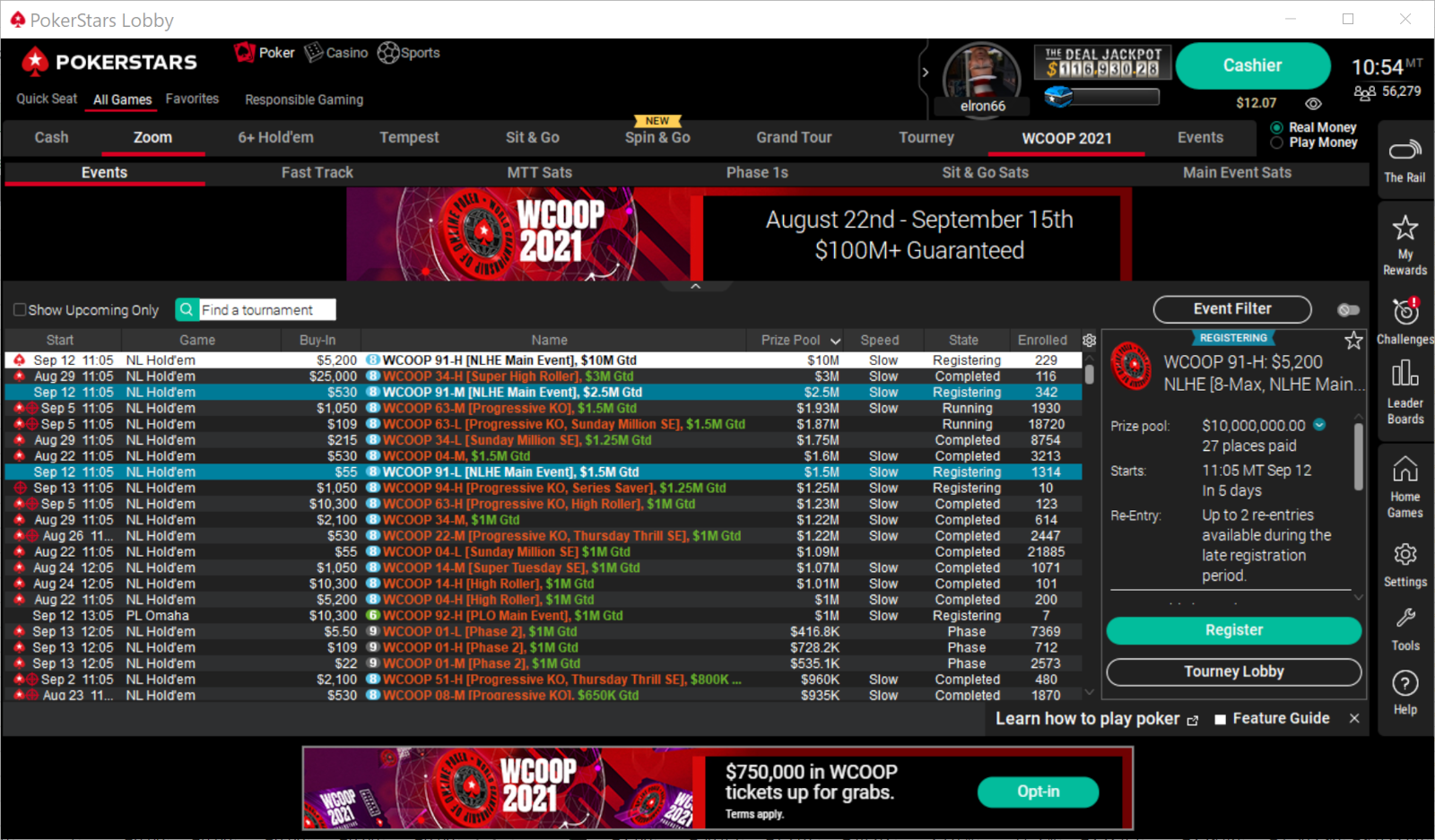 Third currently belongs to the $105 million collected by SCOOP 2019. Just based on the remaining guarantees of more than $1 million, WCOOP 2021 is guaranteed to be at least $114 million in total at this point, so third place for this series seems to be a lock, though predictions show it could easily go higher than $120 million by the time the last hands are dealt.
On the other hand, the top two places do not seem to be in jeopardy. The massive $185 million SCOOP 2020 may never be matched again, and even the $137 million from this year's SCOOP seems out of reach at this stage of WCOOP 2021.
At the current pace, PokerStars looks set to give away between $120 and $125 million for WCOOP this year, if the remaining events have similar turnouts. A good chunk of the remaining guarantees is locked up in the $10 million Main Event, so turn out for that one may well be a key indicator for the series as a whole.
It has not all been rosy so far at WCOOP, as 30 tournaments have overlayed. However, the series still looks to be making a profit, with fees in other events more than making up for the near-$500,000 shortfall.
There are still around 100 games left in the series, so lots of chances to get into the games. WCOOP 2021 runs through September 15, with the $5,200 Main Event running September 12 with $10 million guaranteed.
Largest

SCOOP

and

WCOOP

Stats Since 2012
Series
Tournaments
Total

GTD

Total Prize Money
% Above

GTD

SCOOP

2020
372
$135,000,000
$185,112,333
37.12%

SCOOP

2021
306
$100,000,000
$137,728,872
37.73%

WCOOP

2021
306
$100,000,000
~$120,000,000+
~24%

SCOOP

2019
219
$80,000,000
$105,418,207
31.77%

WCOOP

2019
219
$75,000,000
$104,733,898
39.65%

WCOOP

2020
225
$80,000,000
$99,945,330
24.93%

WCOOP

2018
185
$70,000,000
$99,559,391
42.23%

SCOOP

2016
165
$40,000,000
$94,175,890
135.44%

WCOOP

2017
80
$60,000,000
$90,600,000
51.00%

SCOOP

2018
183
$65,000,000
$90,306,039
38.93%

SCOOP

2017
171
$55,000,000
$89,524,008
62.77%

SCOOP

2014
135
$40,000,000
$77,382,546
93.46%

SCOOP

2015
138
$40,000,000
$76,532,354
91.33%

WCOOP

2016
82
$50,000,000
$73,504,875
47.01%

SCOOP

2013
132
$40,000,000
$72,198,931
80.5%

WCOOP

2015
70
$45,000,000
$66,245,305
47.21%

WCOOP

2013
66
$40,000,000
$63,242,622
58.11%

SCOOP

2012
120
$30,000,000
$62,363,099
107.88%

WCOOP

2014
66
$40,000,000
$61,935,186
54.84%

WCOOP

2012
65
$30,000,000
$45,858,462
52.86%