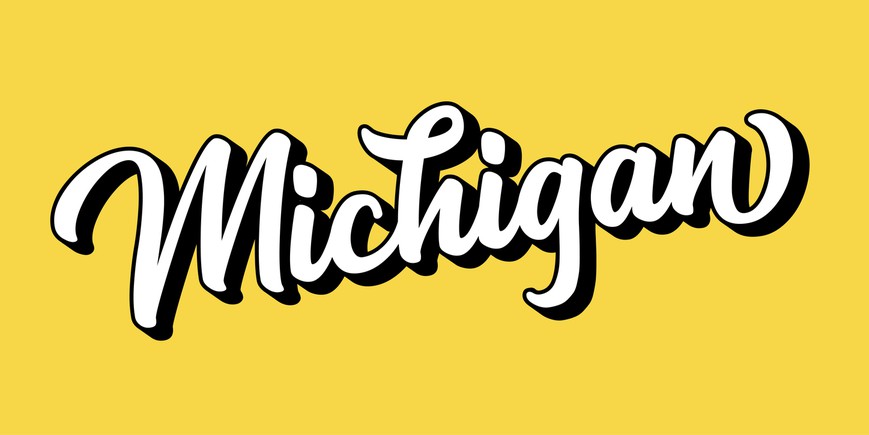 We are very proud of all we've invested into the research, training, and technology to help educate staff and customers alike on the significance of responsible gaming After much delay, and lots of anticipation, WSOP MI is live and dealing real money online poker in Michigan, having finally launched on Monday.
Players who log on to WSOP MI will see that the site is powered by 888's updated Poker 8 software — which rolled out globally at the end of 2020.
A full slate of games are available to players including 888's lottery sit & go product, BLAST, as well as the standard Sit & Gos, cash games, and tournaments.
With efforts from the WSOP to encourage Michigan poker players to come and check out its brand new site, educating said players on ways to manage their time and money on the site is paramount.
NOW
LIVE
IN MI • Special Signup Offer
100% deposit bonus up to $1000!
Up to $100 in free play on your first deposit
Fresh & modern Poker 8 software
Great tournament action 24/7
Bet With Your Head, Not Over It.
Must be 21 or over and in Michigan to play. If you or someone you know has a gambling problem and wants help, call the MDHHS Gambling Disorder Help-line at 1-800-270-7117 or visit the MDHHS website.
"At the WSOP, we view responsible gaming as an important initiative and want all of our Michigan players to enjoy WSOP.com as a budgeted entertainment option," Ty Stewart, SVP of the World Series of Poker at Caesars Entertainment told responsible gaming site Poker Shield.
"We are very proud of all we've invested into the research, training, and technology to help educate staff and customers alike on the significance of responsible gaming and will continue to invest heavily into being an industry leader in promoting responsible gaming."
Responsible gambling tools can be implemented by players via the poker client to limit the amount they can wager on the site or the amount of time they can spend at the tables.
WSOP

MI's Responsible Gaming Tools Include:
Play Time Limits
Tournament Limits
Deposit Limits
Loss Limits
Buy-In Limits
Cooling-Off Periods
Self-Exclusion
These tools can be used individually or mixed and matched to a player's preference and needs in order to help create time and space away from the action and help keep their finances in order.
Responsible Gambling Tools at
WSOP

MI
What is a play time limit?
A play time limit helps players stay in control of how much time they spend on the site and helps them avoid falling into that poker black hole, spending hour after hour at the tables, without even realizing it. A play time limit can be set so that only a certain amount of time (usually per day, week, or month) can be spent logged into the client, playing games. For instance, if a player has set a play time limit of 10 hours a week at the online tables and they hit the 5-hour mark on Day 3, they will be blocked from sitting in any more games until that week concludes and the next week starts.
What is a tournament limit?
A tournament limit is designed to help players pre-determine how many tournaments they are prepared to enter. Once that number is reached, the player won't be able to join a new tournament until one they have already entered finishes. This is a great way of limiting exposure to how many online poker tournaments a player can enter at once.
What is a loss limit?
A loss limit is designed to help players take a breather and not be tempted to 'chase their losses' — a common problem gambling behavior. Setting out a loss limit ahead of time means that, once a player has lost that amount, they are not able to play any more games until the pre-set time period has run its course. Even just a short time away from the tables for a player to clear their head can help the immediate feelings of needing to gamble more to win back what they have lost.
What is a deposit limit?
A deposit limit curbs the amount of money that a player can deposit onto a site in a certain period of time. This can usually be set during the signup process, or at any time after registration is complete. Setting a deposit limit allows players to manage their money, only deposit what they can afford to lose, and prevents players from chasing their losses. For example, if a player sets a deposit limit of $10 a day, once that threshold has been reached, the player will not be able to add any more money to their account until the following day.
What is a buy-in limit?
A buy-in limit allows a player to choose games within their budget and bankroll size by predetermining the maximum size of buy-in — before they even take a seat at the table. This way, a player is not tempted to play in a game where the stakes are too high for what they can afford to lose.
What is a cooling-off period?
A cooling-off period is designed as a way to take an extended break from the action, for a shorter term than with self-excluding (which we get into in more detail below.) WSOP MI offers cooling-off periods for players of 1 month, 2 months, 3 months, or 5 months.
Players must contact WSOP support or live chat to submit their request for a cool-off period. Once a player has asked for a cool-off period, they cannot plead with the WSOP to reinstate the account. The predetermined time period must pass in order for the player's account to be reactivated.
What is self-exclusion?
Self-exclusion is a way for players to ban themselves from being able to play on an online site and/or from gambling at brick-and-mortar venues. In this instance, a player can self-exclude directly via WSOP MI and choose to ban themselves for 1 year, 5 years, or forever. Again, this is non-negotiable. Once a player has self-excluded, there is no pleading with the WSOP for the account to be reinstated. The only way an account is reactivated is if the time period has lapsed.
Players can also self-exclude at the state level. In this case, Michigan has a problem gambling help line set up as a way for players to quickly and easily self-exclude from live and online gambling establishments.
Learn more about the newest online poker room in Michigan in our comprehensive WSOP MI Review »