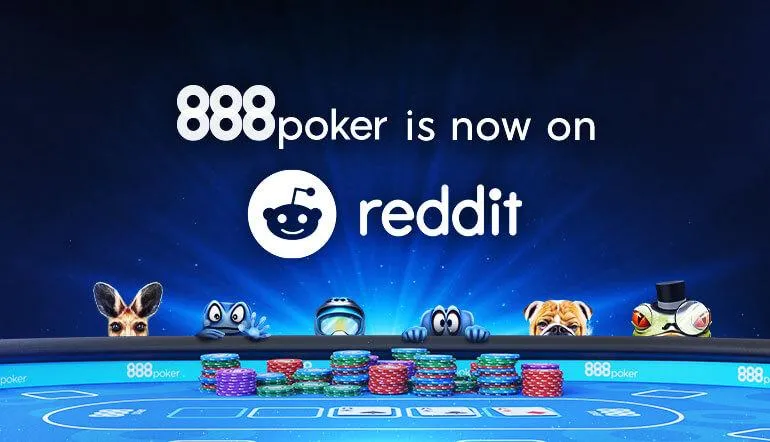 There is a new way to keep your fingers on the pulse of everything happening at 888poker, and Redditors will feel at home as the operator has just launched its official subreddit.
The new community channel on Reddit is an excellent way for players to get news about upcoming events and promotions, game support, and even strategy questions.
The new subreddit will include direct contact with customer support professionals with easy ways to help players' needs through mega threads on Common Issues and an FAQ, as well as flared posts for direct access and answers to specific questions. Just drop the support team a message anytime, and they'll be there to help.
In addition to technical support about client or account issues, 888poker's new subreddit has much more to offer. The operator's team of pros and ambassadors will join the fun, and there are places for players to ask strategy questions, brag about big binks, and catch up on all the promotions, giveaways, and freerolls on offer.
The Place to Be for Poker Fans on Reddit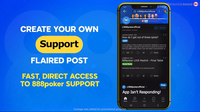 The new r/888pokerofficial is the place to be for poker fans looking for all the info on what is happening at 888poker. The subreddit has dedicated threads for 888poker Social Media and Frequently Asked Questions and a spot for players to introduce themselves to the community and support team.
r/888pokerofficial Moderated Threads
Beyond the moderated channels above, the new subreddit is an excellent place for players to get to know each other and share stories from the poker trenches. Freeroll and promotional announcements will come from 888poker regularly, so check back daily to see what is currently happening.
In addition, players can forge new friendships and get direct access to support from the operator. Log on and check out the new r/888pokerofficial today.
XL Spring Finishes with $500k Main Event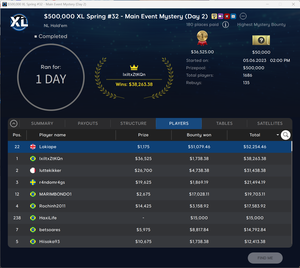 In other 888poker news, the massive XL Spring Series has just wrapped up with the Main Event. The tournament fell shy of its impressive $500k guarantee with 1821 total entries, including rebuys.
That game capped a two-week series that saw many events break their guarantees. Two $35k guarantees were crushed by over 10% each, while XL Spring #07, a $320 game with $15k guaranteed, reached almost 170% in prizes with $25,200. Other big $15k guarantees that were crushed include Event #21 ($22,200) and Event #05 ($19,700).
The Main Event was played in the hot new Mystery Bounty format, and as is often the case in this new format, the winner wasn't the richest player at the end. While the champion "lxiltxZtKQn" pocketed $38,263 in prizes and bounties, it was "Lokiape" who finished with the thickest pockets after bagging the $50k bounty and 22nd place money for a total haul of $52,254.