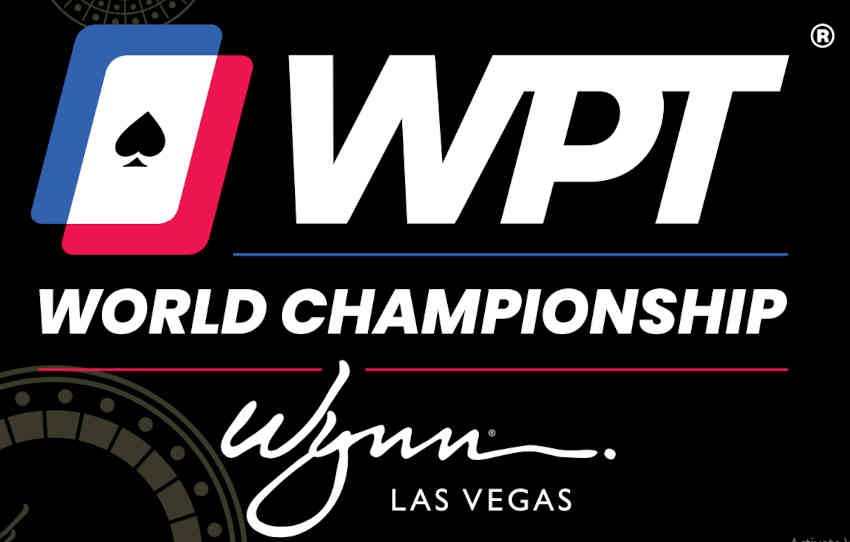 The proverbial cat is out of the box as the WPT has released the full schedule for its upcoming World Championship event in December. Featuring over thirty tournaments between November 29 and December 23, the Wynn at Las Vegas will play host to exciting poker action to wrap up the year.
Standing out from the rest is the WPT World Championship Main Event, which will feature a massive $40,000,000 guarantee, making it the largest prize guarantee in live poker history.
With a buy-in set at $10,400, the event will need at least 4000 entries to meet its ambitious promise.
While the organizers have set quite a goal for themselves, the decision comes on the heels of the extremely successful inaugural event in 2022. The first-ever WPT World Championship had a guarantee of $15 million, and it was blown out of the water with close to 3000 entries and a final prize pool of over $29,000,000.
This year will also mark the return of the Big One for One Drop to Las Vegas, as the WPT World Championship will play host to the classic $1,000,000 buy-in charity tournament that is guaranteed to attract some of the biggest names.

Last verified: November 2023
Special Signup Offer
100% deposit bonus up to $1200!
Use bonus code FUSEBONUS
Generous welcome bonus
Quality mobile app
WPT

World Championship Festival Highlights
Date
Event
Guarantee
Final Day
Nov 29
$600 No-Limit Hold'em
$1,000,000
Dec 4
Dec 4
$1600 Mystery Bounty
$2,000,000
Dec 7
Dec 4
$1100 Seniors Championship (50+)
$500,000
3-day event
Dec 6
$1100 Ladies Championship
$250,000
3-day event
Dec 7
$1100

WPT

Prime Championship
$5,000,000
Dec 19
Dec 12
$10,400

WPT

World Championship
$40,000,000
Dec 21
Dec 17
$3000 No-Limit Hold'em
$3,000,000
Dec 20
Dec 18
$1,000,000 Big One for One Drop

TBA

Dec 19
Action-Packed December at the Wynn
Players visiting Las Vegas in December have plenty to look forward to, and the Main Event is just a small piece of the whole picture. WPT has prepared an extensive schedule of main tournaments and satellites to give everyone a chance to get involved.
Things will kick off with a $600 No Limit Hold'em event offering a $1,000,000 guarantee. Starting flights for this one begin on November 29 and last until December 3, when the remaining players will all come together for Day 2 action.
December 4 will see the start of the $1600 Mystery Bounty event with $2,000,000 guaranteed, as well as the $1100 Seniors Championship open to players aged 50+. December 6 marks the start of the $1100 Ladies Championship.
WPT Prime Main Event is another major tournament on the December schedule. Featuring a very affordable buy-in of $1,100 and an impressive guarantee of $5,000,000, it will feature four starting flights between December 7 and 10.
Cards will be in the air for the $1,000,000 WPT Big One for One Drop on December 18, and that tournament will certainly create some additional buzz. It has been a little while since the last edition of the Big One, so the event could have quite a turnout.
Of course, this is just a small part of the overall schedule. You can find full details over at the WPT site, as there are quite a few more tournaments on the docket.
WPT

World Championship Main Event Details & Satellites

Offering a massive guarantee of $40,000,000, the WPT World Championship Main Event is bound to steal the show. It will commence on December 12, and there will be four starting flights available. Day 2 action will commence on December 16.

The tournament will culminate in a televised final table set to take place on December 21, and those returning for the big conclusion will be battling it out for millions of dollars in prizes.

The event has a fairly high buy-in of $10,400, but the WPT will be doing everything in its power to provide players with ways to win their seats at a discount via different promotions and live and online satellites alike.

Online qualifiers are already running over on the WPT Global app, and players can start their journey for as little as $5. Qualifiers awarding $12,400 packages, which include $2,000 for expenses, are available right now at both $1,060 and $220 price points. It is safe to assume that the operator will award quite a few WPT packages over the next few months.

There will also be a host of live satellites in December. Milestone satellites proved quite popular with the players last year, and the WPT will be bringing them back again, allowing participants to win their seats for the main stage in a very interesting format where accumulating a certain number of chips is your only goal.

Last verified: November 2023
Special Signup Offer
100% deposit bonus up to $1200!
Use bonus code FUSEBONUS
Generous welcome bonus
Quality mobile app
Battle for the Players
Hosting the largest guaranteed $10k event is challenging as is, but this year, in particular, WPT is facing some additional challenges. Coming December is ripe with poker action, with a couple of other big festivals taking place around the same time.
The first one is the PokerStars EPT event in Prague, taking place December 6 — 17. With the event happening in Europe, it will not necessarily compete for the same player pool, but at least some players will have to make a choice between the two.
Then, there is the recently announced WSOP Paradise. The brand-new bracelet series takes place in the Bahamas December 3 — 14. It does not fully overlap with the WPT World Championship, but once again, at least some percentage of players will have to choose one or the other. WSOP is making a big push for their series as well, with GGPoker acting as their online partner and awarding hundreds of packages.
All in all, the organizers have set quite a challenge for themselves, but it will make the success that much more enjoyable if they can actually get over 4000 entries for the Main Event. We will make sure to keep you updated about any new developments and online qualifiers in the coming days and weeks, so if you have your eyes set on the Wynn and Las Vegas, stay tuned!