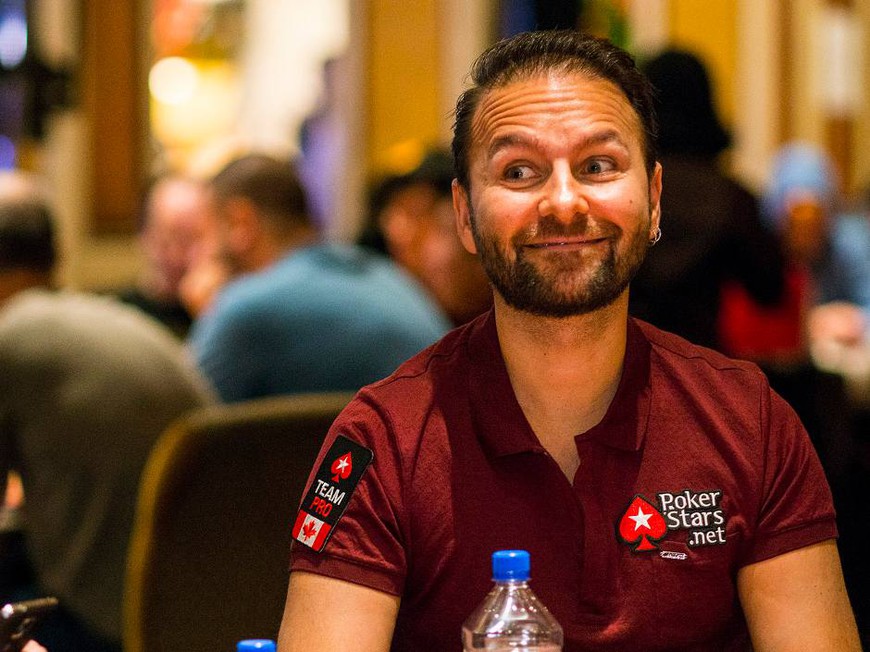 There are 69 players left in the WSOP 2015 Main Event, and by this time, every one of them will be focused on the ultimate poker dream—to win the most prestigious event in all of poker and take home the $7,680,021 first prize.
The prize money is already serious. Every player who makes it past 64th place will get a payday of more than $113,764.
A lot of great names have already departed from the field. Phil Hellmuth lost a classic flip A-K v Q-Q against his friend Daniel Negreanu. Brandon Adams, the Harvard University associate professor, exited after his K-K lost to A-K. His opponent flopped one ace, then hit another on the turn and yet another on the river for quads overturning Adams' statistical pre-flop advantage in typical WSOP style.
The chip leader as play goes into Day 6 is Pierre Neuville, a Belgian player who has a stack of 7,105,000 chips, tantalizingly close to the minimum stack size that will be needed to get to the final table.
Matt Jarvis, who picked up his only WSOP bracelet in 2011, has 5,250,000 chips, good enough for 7th place on the leaderboard. Brian Hastings has kept his 10th place position from three days ago with a stack of 4,740,000.
Six-time bracelet winner and crowd favorite Daniel Negreanu sits in a very dangerous 22nd, with around half the leader's stack. Other bracelet winners still in the field include Steve Gross, Justin Bonomo and Max Greenwood.
Max's brother Sam Greenwood won a bracelet in this year's Event #22, joining the Mizrachi brothers as sibling bracelet winners.
Another Max, Max Steinberg, is well up the leaderboard in 14th place. Steinberg won his bracelet in 2012, but came close to a second in the $3,000 Mixed-Max event in 2013—he finished runner-up to collect over $200,000 in prize money.
The last few years of the WSOP November Nine have been dominated by twenty-somethings. Perhaps this year will be different, and the longtime pros and former bracelet winners who remain in the field could edge the younger generation out by way of experience.
There are plenty of amateurs left in the event to give at least one a chance for the PR attention that a place at the final table will merit, but it is the lesser known online tournament specialists who probably have the best statistical chance of making the November Nine.
The money jumps, even with 60 players left, are so significant that very few players will be oblivious to their impact, no matter how many bracelets or how many millions have been socked away in tournament winnings beforehand.
The pressure is on, and the excitement must be infecting every single player who still has chips left in front of a chair. And there isn't a poker player on the planet who hasn't dreamed of being in one of those chairs.