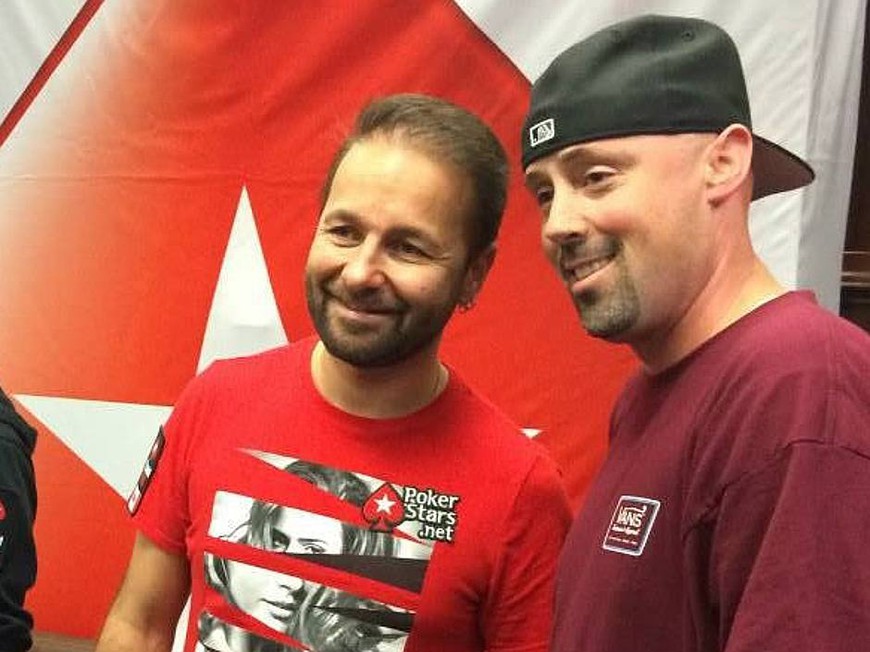 Daniel Negreanu just missed out on making this year's November Nine in the World Series of Poker Main Event, but even after two months of grueling live tournaments, he is back at work. As a member of the PokerStars Pro Tour, Negreanu is in California getting out the message that the state needs legislation to regulate online poker.
The Pro Tour is part of PokerStars' campaign to raise public awareness of the need for formal regulation of online poker in California. At the moment, the state legislature is taking its summer break, but when the politicians return, there is a short window in which they will have an opportunity to pass a bill to introduce state regulated online poker.
PokerStars and its coalition of tribes and card rooms are trying to build public support to apply pressure on politicians so that they do indeed take action to get online poker regulated under state law.
The coalition has set up its own website Let California Play! where voters can register their support, and get the latest information and news on political progress.
A representative told pokerfuse that "everything is quiet in Sacramento now with legislators on summer recess, but the last month of session will move quickly. California has a history of finalizing big bills in the last month of the legislative session."
And that is what creates the urgency that has attracted Daniel Negreanu, Jason Somerville, Liv Boeree and Chris Moneymaker to come to California, play at local card clubs and give their time for media interviews.
Eric Hollreiser, Head of Corporate Communications for PokerStars' parent company, Amaya, testified before the State Assembly's Governmental Organization Committee last month and has been deeply involved in the process of bringing regulated online poker to California.
"The first weekend of our Pro Tour in California to support the passage of online poker has been a rousing success," Hollreiser told pokerfuse. "Our PokerStars Pros have been a huge attraction to local players who have filled each of the card rooms we've visited and local media have also come out and covered the events."
The PokerStars Pros have been garnering the attention of local news outlets. Negreanu was interviewed by radio station KOGO-AM600 in San Diego, and Somerville and Boeree appeared on KUSI-TV9 in San Diego.
The Tour continues this weekend, with Negreanu and Moneymaker playing at the Napa Valley Casino, American Canyon on Saturday July 25, and then on Sunday, Moneymaker and Somerville will be at the Lucky Chances Casino in Colma.