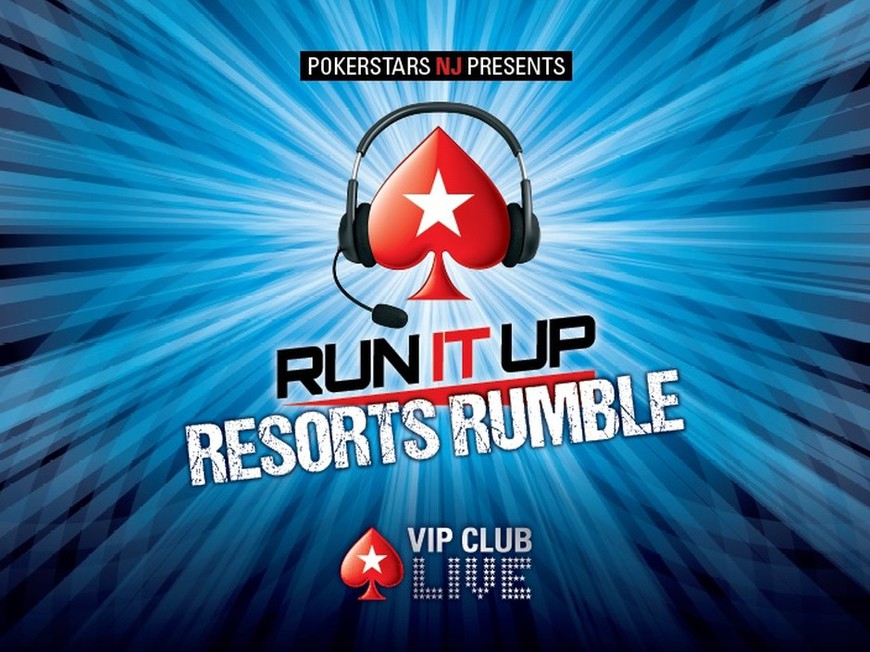 To celebrate their long awaited return to the US online poker market, PokerStars has announced a special live event that will take place at the Resorts Casino Hotel, Atlantic City on May 14.
The event called PokerStars Run It Up Rumble will be a jam-packed day of online play, giveaways, and meet-and-greets for players and fans to celebrate the landmark achievement for the company as it has been five years since they were last able to work in the States.
The day will be followed by an evening with PokerStars VIP Club Live that includes beachside drinks, food and entertainment.
"Worth Putting On Pants"
Team PokerStar's Pro Jason Somerville will be headlining the event and will be streaming live on Twitch throughout the weekend along with hosting his first ever East Coast, Run It Up event.
"I'm incredibly excited to host our first one-day Run it Up festival on the east coast with two great partners in PokerStars and Resorts," said Somerville, in a recent PokerStars press release.
"It's been so much fun playing and streaming on PokerStars New Jersey this month and I can't wait to hang out with all of our awesome Run it Up fans in person. It'll totally be worth putting on pants."
Somerville's Run It Up channel can see in excess of 10,000 simultaneous viewers tune in at any one time to watch him play poker.
The Schedule
The day will start with a breakfast "meet and greet" featuring Somerville and other famous faces such as Vanessa Selbst, Barry Greenstein, Jen Shahade, Chris Moneymaker and Liv Boeree, followed by Somerville's 'Run It Up' Event.
The PokerStars Run It Up Resorts Rumble's schedule will feature a $30 buy-in No Limit Hold'em event on PokerStarsNJ.com (for those on-site at Resorts) and a New Jersey-wide $10 buy-in tournament for those in the state but not in the casino.
Players who wish to attend this event can purchase a ticket in the PokerStars VIP store or win tickets in advance in a Run It Up: Resorts with VIP Club Live Freeroll on May 1. Players who wish to buy tickets on the day of the event will be able to do so for $10, which will be donated to Autism Speaks.
"We're very proud of PokerStars' initial success in New Jersey and looking forward to seeing our fans in person as we celebrate at Resorts," said Eric Hollreiser, Vice President of Corporate Communications for Amaya.
"Bringing JCarver [Jason Somerville] and his band of merry poker fans to New Jersey will create even more excitement and interest in the New Jersey online gaming market."
For more information about the event and the launch of PokerStars in New Jersey go here.