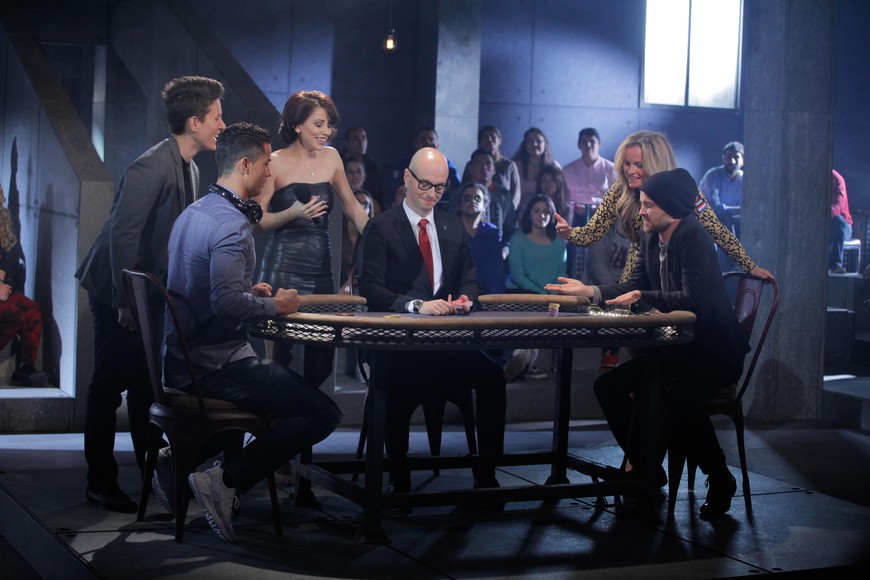 Celebrities from the world of sport, film and fashion have come together so that they can go head to head for charity in a new PokerStars online show called PokerStars Duel.
The six celebrities facing off are football legends and PokerStars Team SportStars Cristiano Ronaldo and Neymar Jr, actors John Boyega from Star Wars and GPL favorite and Breaking Bad star Aaron Paul, and fashionistas Sara Sampaio from Victoria's Secret and Mireia Lalaguna Royo, the 2015 Miss World from Spain.
In each video, one of the two SportsStars goes head-to-head with a celebrity in a hyper-stylized and action-filled short that "clearly demonstrate that poker game is a fun, competitive, emotional rollercoaster and can be enjoyed [by] a variety of different people," PokerStars announced Thursday.
It's not just celebrities featured in each game. Team PokerStars Pro's Fatima Moreria de Melo, Vanessa Selbst, Andre Akkari and Felipe Mojave act as poker coaches—providing support before, during and after the duels.
Each celebrity plays for $5,000 in each match which is then donated to a charity of their choice. Charities include Right To Play and Save the Children.
The series is available on YouTube, with six videos each lasting around ten minutes (one match is split into two parts). In the first in the series, Cristiano Ronaldo battles it out against Aaron Paul with the help of the Vanessa Selbst and Fatima Moreria de Melo.
"I love the surge of excitement you get when challenging others," Cristiano Ronaldo said in a recent press release from PokerStars, "which is one of the main reasons I love poker so much; it provides me with a thrill that I normally only feel on the football pitch. The duels were challenging but also really fun."
PokerStars Duel is not to be mistaken with the operators now defunct app of the same name, which was announced earlier this year but was ultimately canned.
The Duel real money mobile poker app, which also featured Cristiano Ronaldo as the face of the product, was shelved as it was said by PokerStars to not be "commercially viable at scale."
All the Duels are available online but viewers in the UK & Ireland cannot watch Neymar Jr. due to rules restricting gambling advertising featuring players under the age of 25.