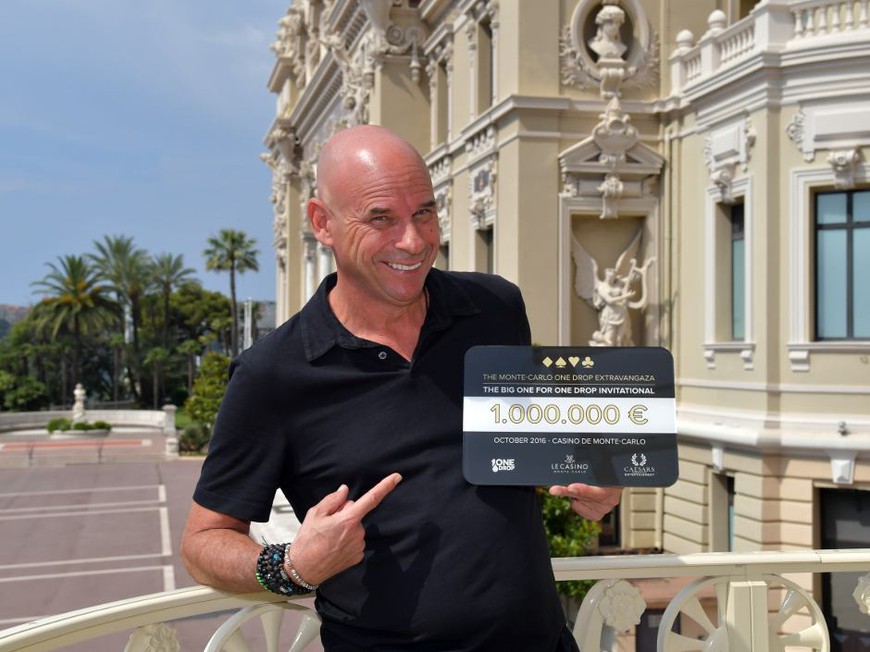 Back in July, One Drop founder Guy Laliberté announced that the Big One for One Drop was returning, this time with a €1 million buy-in making it one of the biggest poker tournaments of all time.
In conjunction with Monte-Carlo Société des Bains de Mer and Caesars Interactive Entertainment (owner of the World Series of Poker, The Big One for One Drop is part of a five-day high-stakes cash game and tournament festival that runs from October 13 -17 at the Casino de Monte Carlo.
€111,111 of each entry for the first European version of the tournament will be donated to the One Drop foundation.
For the first time in its history, professional poker players are not allowed to play in the tournament. However, the "roster of the world's most affluent philanthropists, business executives, and satellite qualifiers" expected to attend will have the opportunity to leverage the expertise of professional poker players as coaches during the three-day event which begins on October 14.
Professional players will be paired with their amatuer counterparts at a luncheon on the first day of the event. For their expertise, the poker pros will receive 2.5% of their player's winning over and above the entry fees paid. Players will be able to meet with their coach in a designated private area "between hands, during breaks and at specific
moments."
"The message I got was these recreational players, businessmen, and philanthropists felt like they physically did not stand a chance" Guy Laliberté said in an interview with PokerNews back in August.
"They wanted to play for the money and the fun of it, but they would rather stake a pro than risk playing themselves against a field of professionals. That forced me to rethink the entire event."
Now the 2016 schedule has been released and so far, 35 recreational players have signed up to take part.
"The Monte Carlo One Drop Extravaganza is fast approaching and with 35 recreational players already confirmed to play, and many re-entries predicted, the Big One is in real good shape," Laliberté said in a recent press release.
"I want to remind players that there are still seven other tournaments and cash games, including a one million euro cash game, to be played during the week at what promises to be the biggest charitable poker event ever held, with proceeds going to One Drop."
In addition to the tournaments, cash games will be offered every day from noon till 6 a.m with buy-ins ranging from €2500 to €1 million in No-Limit Hold'em and No-Limit Hold'em six-handed games.
A full VIP experience is also expected with performances by Cirque du Soleil and music sets by DJ Erick Morillo.
Before the changes to the event, when professional poker players were allowed to attend, Antonio Esfandiari and Daniel Colman won both $1 million versions of the event scoring $18.3 million and $15.3 million in prize money respectively. They both went on to defy the the bad boy image of poker with their charitable activities after winning.