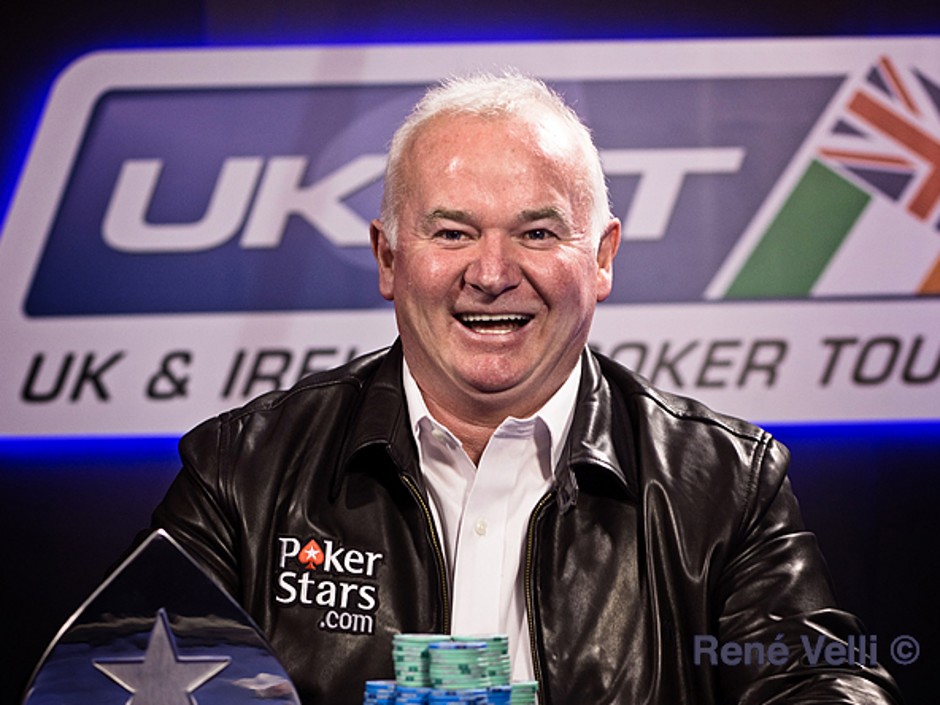 PokerStars Qualifier Duncan McLellan outlasted the field of 379 to claim the title of inaugural United Kingdom Ireland Poker Tour (UKIPT) Isle of Man Champion and the £94,090 first place prize. It would take only roughly five hours to play out the final table and, in the end, McLellan won a "classic race" against popular Team PokerStars SportStar Fatima Moreira de Melo for all the chips.
Moreira de Melo started the day both as the shortstack and as the main attraction. The former Dutch field hockey player and Woman's Hockey World Champion was looking to become the first woman to win a UKIPT open event and she almost completed that task by running hot at the final table. Eventually she fell just short, taking runner up but adding £59,660 to her tournament earnings—pushing her total to up over a quarter million lifetime.
As one might expect, the UKIPT Isle of Man final table was largely comprised of players from the UK, including 4 PokerStars Qualifiers. Also in the mix, and at the top of the chip counts for much of the final table, was Chris Jonat, Senior Manager for Team PokerStars Online who, no doubt, took some learned tools to a 4th place finish.
Next up on the UKIPT Tour is the stop in Nottingham from November 27-December 2.
1st – Duncan McLellan – £94,090
2nd – Fatima Moreira – £59,660
3rd – Richard Milne – £43,120
4th – Christopher Jonat – £34,870
5th – Harry Lodge – £27,600
6th – Daniel Stacey – £21,250
7th – Janie O'Conner – £15,810
8th – Adam Topping – £911,455