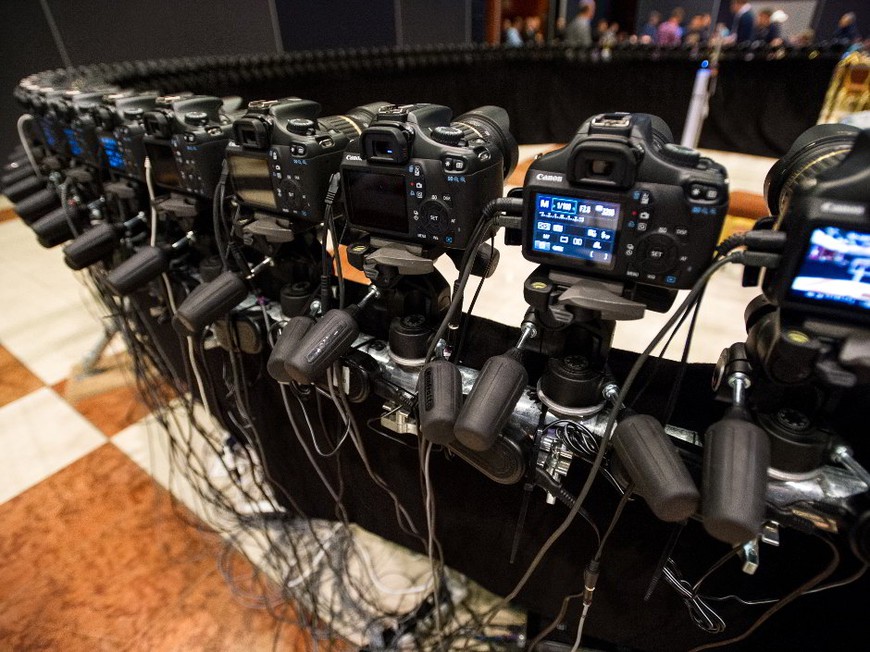 Rafa Nadal will compete Thursday in a €100,000 charity poker tournament at the EPT Prague, in which "time freeze" technology, using 80 digital cameras, will capture all the action to be used for a forthcoming documentary.
The special feature table, set up at the Hilton Hotel, Prague and nestled among the tournament action currently underway as part of the European Poker Tour, has been created especially for the event.
The cameras have been mounted in a semicircle around the poker table, synchronized to take photos in 100-millisecond intervals. When later combined into frames of video, it creates a unique "slow motion" effect as the camera pans around the action.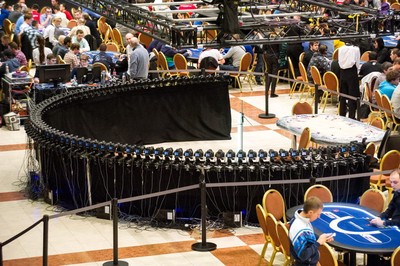 The effect was popularized by the "bullet time" in the Hollywood blockbuster, The Matrix. It has since found its way onto TV events, including "The Cube" and "Got to Dance." It is thought to be the first time the tech will be used to capture a live poker event.
Other stars to take part in the invite-only single table tournament tomorrow include PokerStars pro Daniel Negreanu and new PokerStars Sports Star Ronaldo. More sports stars are slated to fill the remaining six seats, though no other names have been announced yet.
The footage will be used as part of a documentary made in partnership with production company Shine North/Princess Productions. Its planned for a release across Europe next year.
You can see the "time freeze" effect in the following "Got to Dance" snippet: