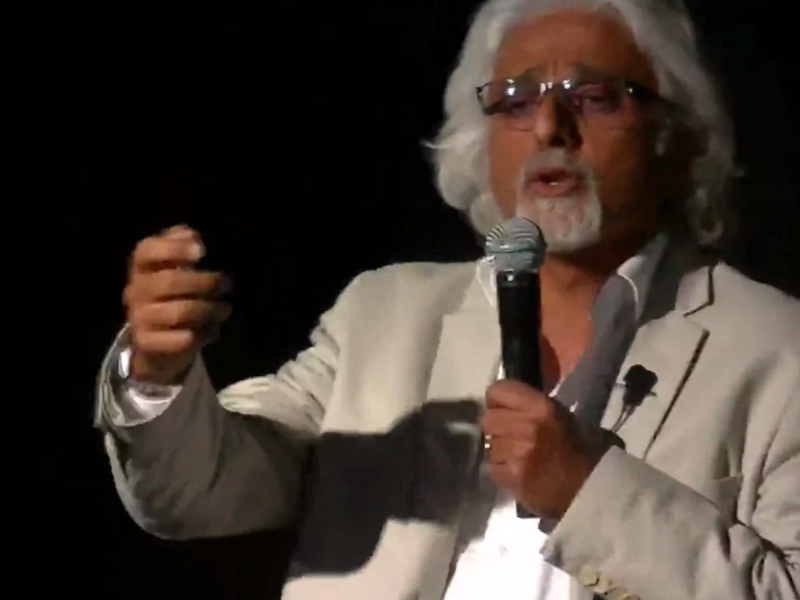 As the season five finale of the Partouche Poker Tour (PPT) progresses towards crowning a winner, event organizers announced today that this year's champion will be the tour's last.
Only €4.2m in prize money will be paid to partipants, despite €5m guaranteed. CEO Patrick Partouche held a press conference to deliver the eulogy of the PPT.
Expressing disappointment and anger towards the accusations of not honoring its €5m guaranteed prize pool for this season's main event, he notified the audience that they had "attended … the last edition of the Partouche Poker Tour."
Partouche still contends that the €5m prize pool "was never guaranteed anywhere in our communication," in spite of the mountain of evidence that proves otherwise.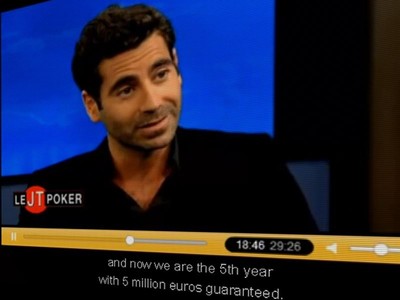 Screen capture from "Le JT Poker", Creative Commons Attribution 2.0 License Screenshots of postings on the Partouche web site show the €5m guarantee existed even though the information has been removed from the current version of the site.
Also surfaced today is video footage of Jean-Jacques Ichai, Head of the Partouche Poker Tour announcing the guarantee in no uncertain terms.
In response to the question regarding whether the tournament was the largest in Europe, Ichai responds:
In Europe and the world, where the prize pool is guaranteed. We started the first year with 2 million guaranteed, the second with 3 million, then 4 million, and now we are in the fifth year with €5 million guaranteed.
However, Partouche dismisses the mentions of a €5m guarantee as "clumsy" and "euphoric" communication on the heels of a successful season four main event.
The removal of the guarantee accompanied by the outright denial of the evidence are causing many to question the validity of a €20m guarantee made by the organizers of the International Stadium Poker Tout (ISPT) who have close ties to the PPT.
Partouche's speech, beginning at the English-language segment, is embedded below: