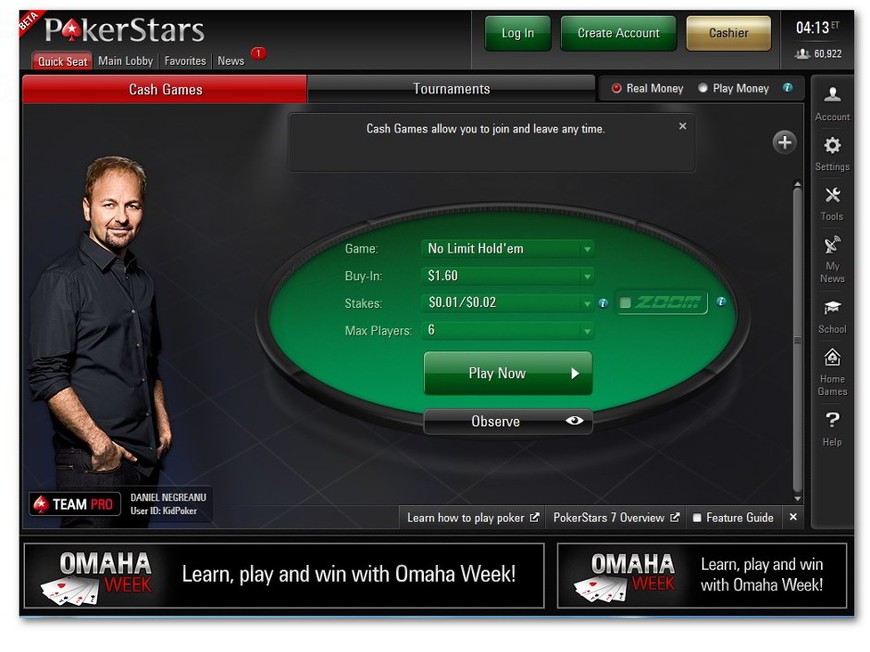 The PokerStars 7 Beta upgrade has now been officially released for dot-COM customers making it available in most markets served by the worldwide leader in online poker.
The most significant update to the PokerStars client perhaps in its history can now be accessed by clicking on the 'Try PokerStars 7' section of the menu bar from within the client. Players can toggle back and forth between PokerStars 6 and 7 with only a few clicks.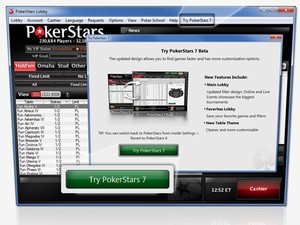 "Over the last few years, we have invested countless hours to research, design and develop this new iteration of our flagship software," PokerStars Head of Poker Communications, Lee Jones stated in a press release. "We believe this release is friendlier for new players and more intuitive and powerful for our veterans," Lee continued.
Incremental Rollout
PokerStars 7 has been available in beta for forum users since May.
The integrated beta was released last month in Spain and was rolled out over the weekend in dot-EU markets.
Phase II of the beta release is expected to last at least a month depending on the adoption rate of players, according to comments made by Stefan Markov, Senior Manager, Product Management Team at PokerStars during a conference call on Thursday to announce the new release.
Mac users will have to wait until at least October before trying out the new client.
New Features
PokerStars 7 has a wealth of new features designed to make the experience of playing online poker easier and more enjoyable for new and experienced players alike.
Highlighting the list of enhancements is a "Quick Seat" feature which allows players to get to the virtual poker table faster without having to navigate the complex lobby setup of PokerStars 6.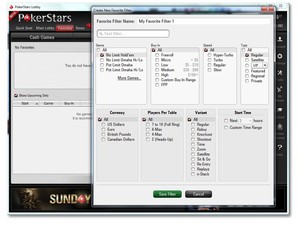 A "Favorites" tab permits players to easily find their favorite cash games and tournaments; the new "Chip Graph" feature lets players track the progress of their chip stack relative to the chip leader and the average chip stack over the course of an entire tournament.
Players can even change the look of the new PokerStars 7 client to mimic the feel of previous versions of the client by switching over to "Tab Mode."
Jones hosts a short two minute video where he walks users through some of the new features. The video is available on the PokerStars 7 feature page by clicking the 'Watch the PokerStars 7 Overview' link on the right.