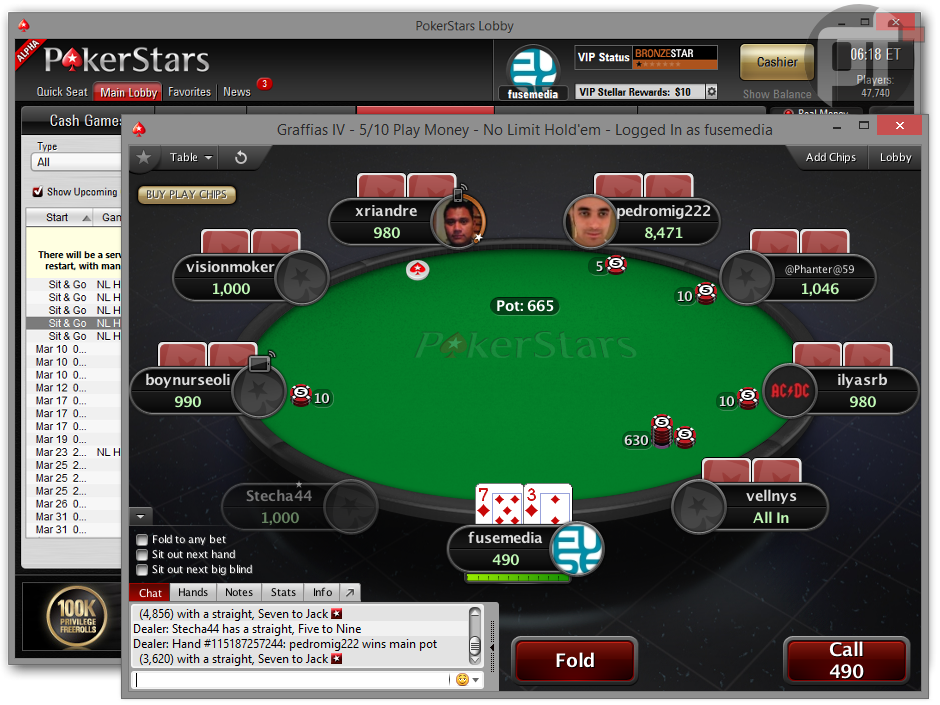 Apple Mac users won't get to use the new PokerStars 7 until at least October, according to a PokerStars representative.
PokerStars 7 is a major upgrade to the PokerStars client which was released for Windows users, in Beta, at the end of June.
The software development has been in progress for well over two years and includes a radical new lobby as well as a very wide range of enhancements to the tables and poker client functionality.
The new lobby is designed to make it faster and easier for recreational players to start playing, but includes additional functionality which more experienced users can bring up if required.
The Beta version has a public support forum, and players have the option to switch now or retain the PokerStars 6 client.
Testing and use of the Beta version appears to be going well and the rollout to other regulated markets has started with the new version being released as an option on the PokerStars Spain site.
Mac users keen to get their hands on the new software can run it using a PC emulator, or wait for their own version to be released.