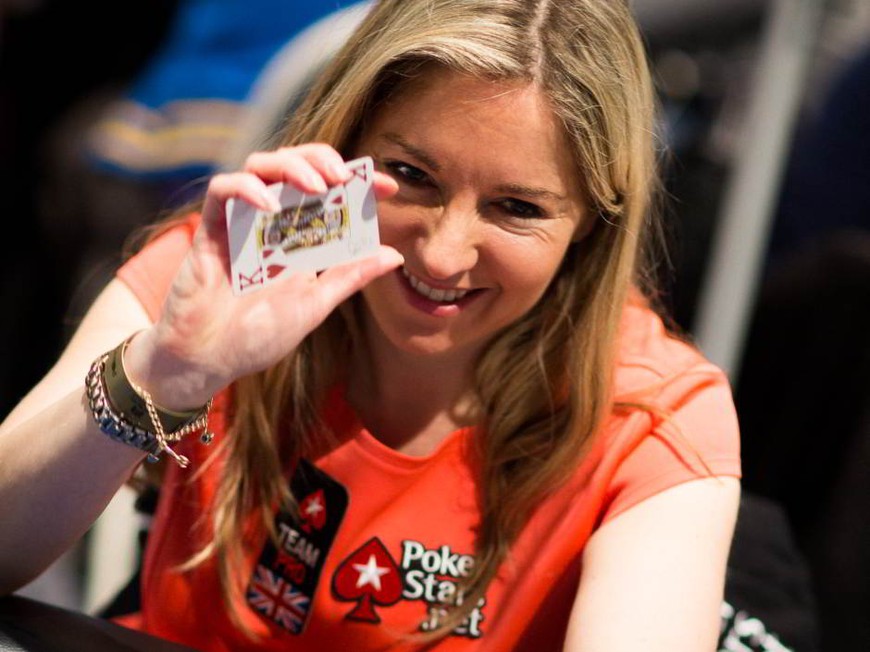 Victoria Coren Mitchel has announced her departure from the PokerStars Team Pro roster. She cited the recent announcement that PokerStars is bringing casino games to the platform as her reason for stepping down as an ambassador.
"I cannot professionally and publicly endorse it, even passively by silence with my name still over the shop. Poker is the game I love, poker is what I signed up to promote," Coren wrote on her personal blog.
PokerStars announced last Friday that casino games would roll out globally on its online poker client this year, and sports betting would come in 2015.
Coren said the decision to leave the PokerStars team was made Saturday morning—the day after PokerStars announced the casino rollout.
"On Friday night, PokerStars.com announced that it will be rolling out online casino gaming alongside its internet poker. As a result … I terminated my endorsement contract with them…. Their news was very sudden, so I didn't have much time to consider my position, but I knew I had to act quickly before I could think better of it," Coren writes.
While Coren may have been surprised by last Friday's announcement, it would have come as no shock to pokerfuse readers. Casino games came to PokerStars in Spain two months ago, and it was recently confirmed that it would soon go live in Italy. This follows a broad launch of casino games on PokerStars' sister brand, Full Tilt Poker, and public statements from PokerStars' new owner Amaya that casino verticals would be rolling out soon.
Explaining her decision to quit, Coren stated: "I'm always careful to explain the difference between the essentially fair nature of poker, where we all take each other on with the same basic chance, and those casino games at unfavourable odds which can be (especially online) so dangerous for the vulnerable or desperate."
"Although PokerStars assured me I would not have to actively promote the casino arm, I know in my heart that continuing in my current role could risk helping to send people to a place where they would encounter something I think is dangerous," she added. "That's not the way I want to make a living."
Victoria Coren has been a PokerStars Team Pro since 2007, and is a key part of the online poker room's UK marketing: Coren is a household name thanks to her prolific and varied media career in print and on TV.
Coren became the first person ever to win two EPT Main Events—a PR coup for PokerStars, leading to significant mainstream media coverage.
Soon after Coren's blog post, Eric Hollreiser, Head of Corporate Communications at PokerStars, tweeted the following: