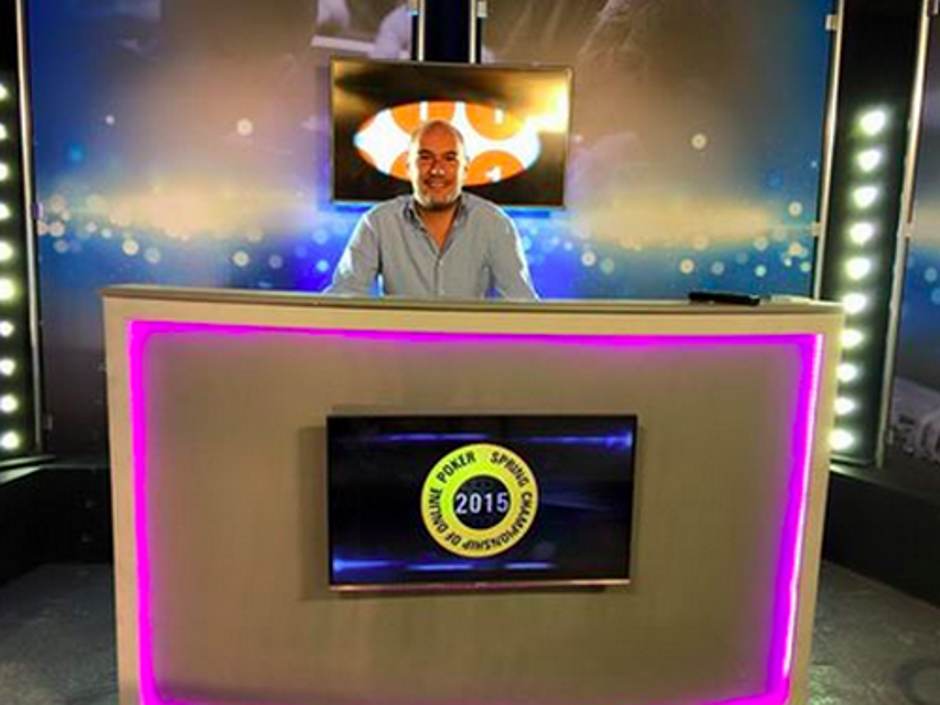 The Global Poker Index (GPI) has equipped itself with its own TV studio, and will be beta testing the facility this weekend with three days of coverage of the PokerStars Spring Championship of Online Poker (SCOOP).
As part of the company's mission to "sportify" poker, the TV studio will support the launch of the Global Poker League, and "other GPI initiatives."
The first broadcast will begin on Friday May 22 at 8pm Central European Time. The hosts will be Sky Poker ambassador Neil Channing and Laura Cornelius, Sky TV and PokerNews presenter. You can tune in here.
The first show will go out on Twitch, building on the success of the broadcast of the first Global Poker Masters which live streamed from Malta, reaching 870,000 unique viewers.
"Since the GPI has been creating stellar content for the Twitch community, we are excited to continue working with them to help grow their presence on our platform," said Scott Ball, Poker Partnerships Lead at Twitch.
GPI differentiates what it is doing from the content offered by previous televised poker.
"While most of the poker ecosystem is based on a customer experience, GPI's aim is to develop a fan experience with digital content and competition as its core model," said CEO and founder Alex Dreyfus.
His focus is on making live poker more exciting and more engaging for a wider mainstream audience, but this experiment with broadcasting online poker, especially with the huge guaranteed prizes on offer at the SCOOP this weekend, could increase his engagement with the online poker world.
As part of PokerStars Millionaires Month promotions, the SCOOP Main Event is guaranteeing $1 million to the winner, and there are several other events over the weekend which should bring in six figure scores to the final table finishers.
Drefyfus is sanguine about the time it will take to achieve his mission. "It's a long journey and not one we're going to fulfill by the proverbial 'tomorrow morning'…. So now, let's try, let's fail, let's improve and let's Sportify Poker, and make GPI the entertainment poker company."